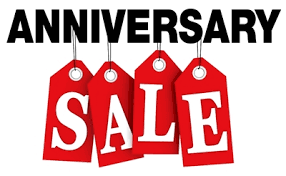 On Saturday October 19th, 2019 Animeggroll will celebrate its 9th anniversary of being in business. On this day, all items in the store will be 20% off. This is our way of saying thank you to all of our wonderful customers.
Over those 9 years we have seen growth and expansion. We are looking forward to what the future may bring and hope to be able to continue doing business in the St. Louis area for many years to come. Who knows what might be coming.
***Remember, loyalty cards (punch cards) cannot be combined with this discount. Also, any special orders or items on hold are not eligible for the 20% discount, this way everyone has the same opportunity to purchase items that are out on the sales floor.