Title: BanG Dream 2nd Season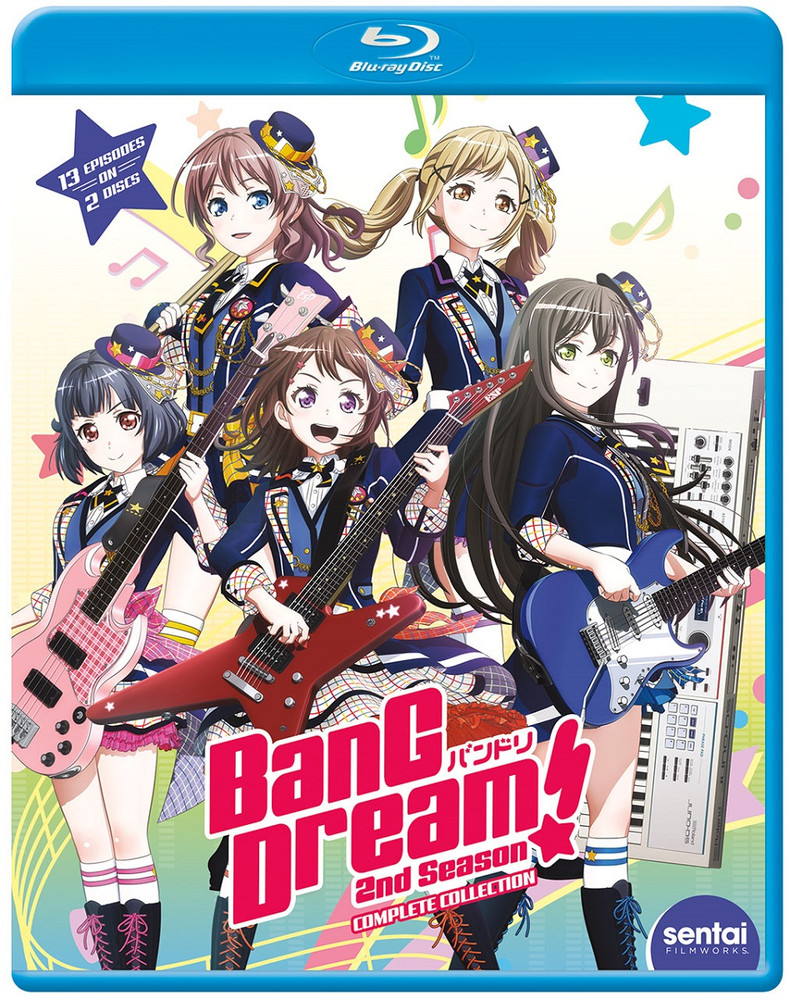 U. S. Distributor: Sentai Filmworks
U. S. Release Date: 4-21-20
Format: Blu-ray / 13 Episodes / 325 Minutes
Genre: musical high school/ girl band
Age Rating: TV 14
Overall Personal Rating: A-
Synopsis:
Having already formed her all girl band in her first year of high school (season 1), Kasumi is excited to be back as an upper classman. She jumps into her second year just as enthusiastic as ever. Her band, Poppin' Party, has really gotten to a good place where they know their instruments and work well together as a group. What's next? Their own self sponsored concert!
Poppin' Party draws inspiration from another local band, Roselia, that has already garnered a more professional image and a loyal fan base. They have planned their own concert and are in the midst of the logistics of such an event. All the girls in Poppin Party are learning that what is good for a band may not be what is good for each member. The stresses increase with the growth of their sucess.
Commentary:
BanG Dream Season 2 was a fun anime to watch. All in all, I liked it more than Season 1. To be honest, I had forgotten about having watched the first season until a few episodes in and yet I was enjoying the upbeat enthusiasm and pop music of this one. So, you don't really need to have watched Season 1 to enjoy it.
The story of the 5 band members is solid enough that it could stand on its own, but it serves as a good structure for the music. Basically every episode was able to open up a space for a performance by Poppin' Party or other side story bands such as Roselia or Pastel Palettes. If you like J-Pop, I really think you would like BanG Dream.
This anime is bright and colorful. The characters are enthusiastic and fun to visit. The story uses goals, dreams and being inspirational to draw the audience in, and it worked. So often, wanting to include a focus like the music is akward as the supporting base is chunked in around it. I thought in this case all the elements really did mesh well together.
Another thing I enjoyed about the anime is the inclusion of the other bands. BanG Dream is actually a created franchise with manga, anime, CDs, concerts, videos and games. Well, I never looked past the anime, but it was cool to see how the other girl bands were achieving their goals and the steps they were taking. It also provided us some variety in the music and styles.
Overall Grade: A-
A well played anime! Fun and enthusiasm to lighten your day.