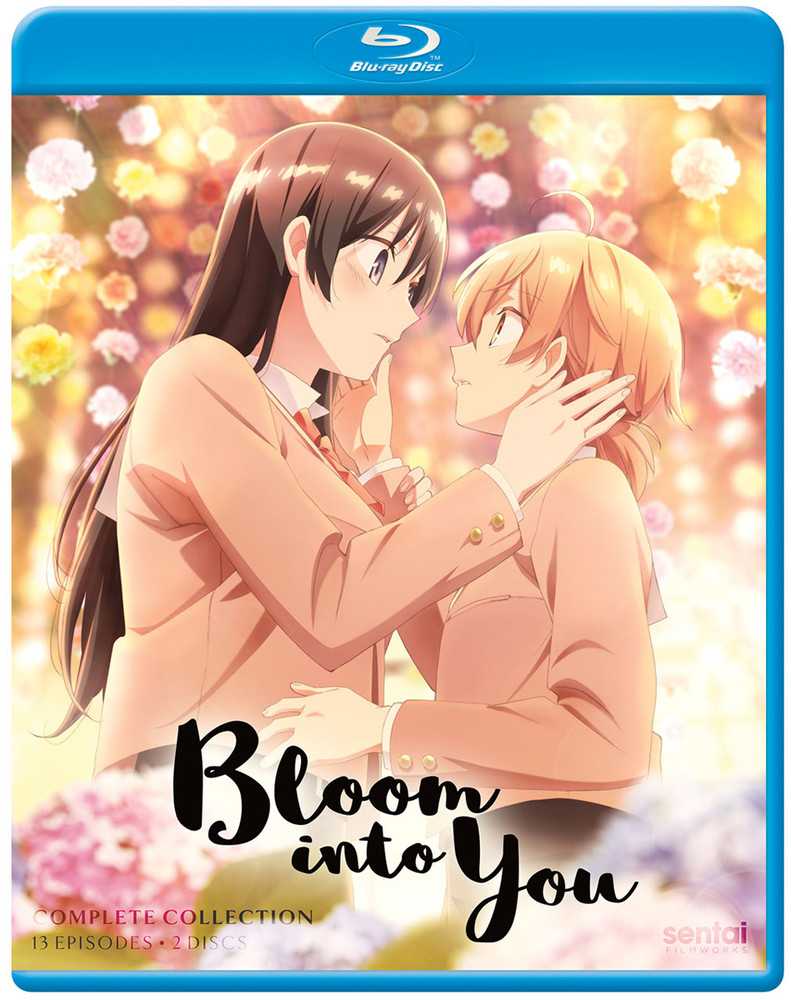 Title: Bloom into You: Complete Collection on Blu-ray
Director: Makoto Katō
Writer: Nio Nakatani (manga), Jukki Hanada (anime)
Studio: Troyca
U. S. Distributor: Sentai Filmworks, Section 23
U. S. Release Date: Dec. 17th, 2019
Format: Blu-ray / 13 Episodes / 325 Minutes
Genre: Romance, Yuri
Age Rating: PG
Overall Personal Rating: B+
Synopsis:
Yuu Koito thought love would be something amazing and magical, but when a male friend asks her to date, she feels nothing. She doesn't even know how to respond until she overhears the student council president of her new high school, Touko Nanami, turning down a similar request.
With Touko's help, Yuu manages to let her friend down gracefully, but then Touko confesses that she, herself, is starting to have feelings for Yuu, leaving Yuu in a quandary. Yuu doesn't think that she's in love with Touko, but she does feel something. As Yuu joins the Student Council, and she and Touko become closer, her confusion about her feelings only continues to grow. Because you can't control who you love, or who falls in love with you.
Commentary:
No being a fan of Yuri, I was not excited about reviewing Bloom into You. I was surprised when I found it to be more about growing up and the struggles to fine ones self rather than a Yuri high school romp. The first few episodes made me feel like I wanted to know about Yuu and really wanted to see her grow into the person she will become. I may not have gotten everything I wanted but I did get enough to make Bloom into You worth watching.
Overall Grade: B+
The series is getting a great deal of praise and because of the way it approaches the subject I feel as though it felt a little more honest that contrived. There were plenty of contrived moment and because the premiss of the series is trying to be topical regarding the new sexual awakening that much of our contemporary society is pushing there was an agenda that detracted from a simple coming of age story.
The animation is rather standard and overall production is fair. It was the writing that helped keep the story moving and the overall character development that held the real strength. I wish I could have given Bloom into You a higher grade, I just felt that the story was pushing an unnecessary agenda. I do suggest that you check it out for yourself. It is possible that you will see the real beauty in the story. I know I saw plenty of beauty.