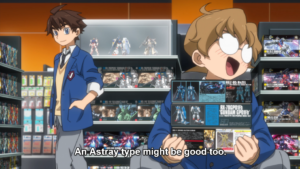 Due to the COVID-19 virus and in everyone's best interest we are cancelling the March 21st Build Jam. As for the April and May schedule we will update those dates as soon as we know more. Thank you for your understanding regarding this change.
The 2019 Gundam Build Jams will be as Follows:
Saturday Mar. 21st, (Cancelled)
Saturday April 18th, 4-8 PM
Saturday May 16th, 4-8 PM
The Gundam Build Jam is open to all builders who want to come in and spend some time with fellow builders, either building something themselves or just hanging out with other builders. Builders are welcome to bring their own models.
So, mark your calendars for scheduled Saturdays in 2020 from 4 to 8 PM for more build jam fun.