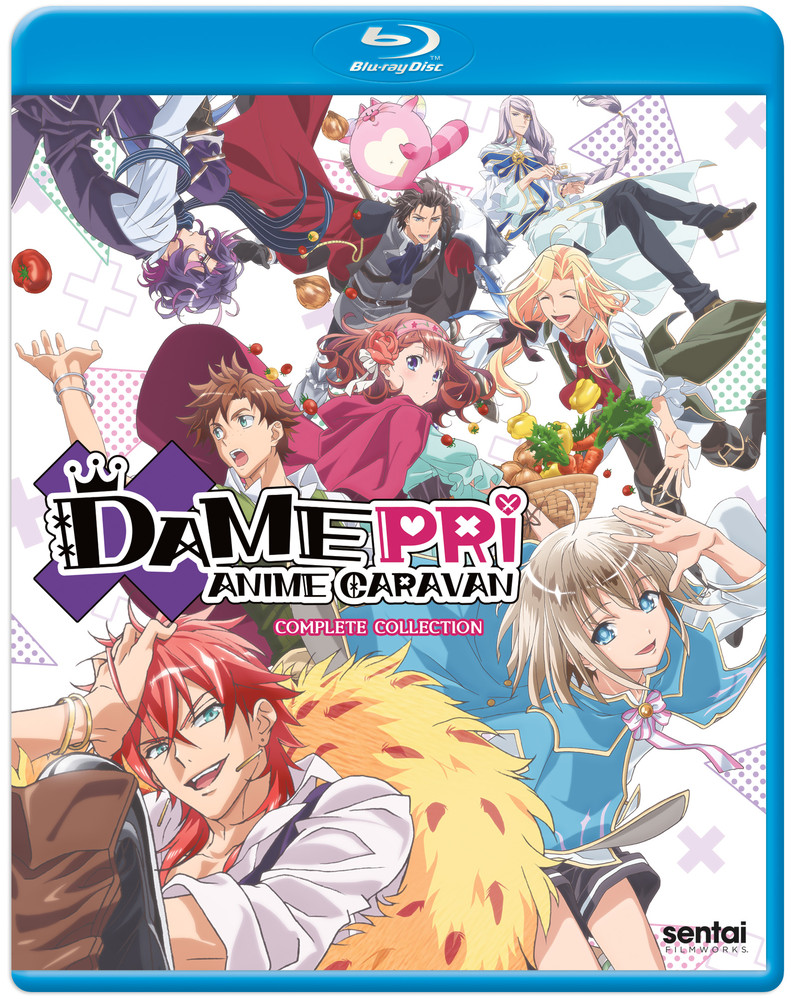 Title: Damepri Anime Caravan: Complete Collection
Director: Makoto Hoshino
Writer: Naruo Kobayashi
Studio: Studio Flad
U. S. Distributor: Sentai Filmworks, Section 23
U. S. Release Date: March 19th, 2019
Format: Blu-ray / 12 Episodes / 300 Minutes
Genre: Reverse Harem, Fantasy, Romance
Age Rating: TV 14
Overall Personal Rating: C-
Synopsis:
Danepri Anime Caravan contains episodes 1-12 of the anime directed by Makoto Hoshino.
Diplomatic relationships can often be trying, but when Princess Ani of Inaco is sent to sign a peace treaty, she finds more parties at the negotiating table than expected…. and since the others are all princes (or other high-ranking members of the male gender), it seems that one of the major assets in play in this game of thrones is her royal self! What makes it worse is that despite the lopsided Prince to Princess ratio, none of the misfit peerage involved are exactly Prince Charming her off her feet!
Commentary:
There is a long line of anime that are taken form  Otome visual novel and Damepri Anime Caravan is maybe the most recent but far from the best. After sitting through the first three episodes it became very clear to me that it was shameless in how it presented itself. As a male over 25 It was clear that if I weren't a female under 13 I was not going to enjoy this series. My suspicions ended up painfully true. This series manages to maline almost every type of man out there with silly over-the-top stereotypical portrayal. Granted there is an attempt to make them all look good by the end that hits for some and misses for others.
Damepri Anime Caravan try very hard to give us a story that most people can get into, but with the lack of real character development there is lack of meaningful content to keep you interested. I have to admit that with other Otome stories there is a much more solid story like we see in Amnesia or Uta no Prince-sama the plot with Damper Anime Caravan is just too contrived.
Overall Grade: C-
I understand and appreciate reverse harem / Otome stories because there is a need to provide content for that female demographic the same way it is provided for the male fan base. With Damepri Anime Caravan I feel as though there was such a lack of thought and a rush to push out the series that the fans are going to be a little let down.
One thing is for sure, there is clearly a fan base for Damepri Anime Caravan and if you see yourself as one of those fans then you should check this series out. You just might find the positives that I missed.