With the holidays behind us, Animeggroll has restocked our DVD selection. The following is a partial list of what we just got in.
Mikunopolis in Los Angles Blu-ray /CD set
Battle Angle
Eden's Bowy Complete
Case Closed Season 1 and 2
Mahoromatic: Automatic Maiden Collections
Saint Seiya
Aquarion Complete Series
Momo: The Girl God of Death Complete Series
Special A Complete Collection
Orphen Complete Collection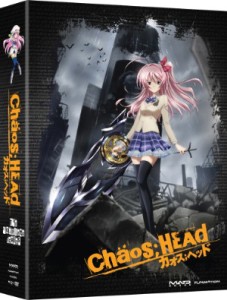 Horizon in the Middle of Nowhere 1 and 2
Mardock Scramble First Compression and Second Combustion
Fate / Stay Night Complete Collection
Samurai Champloo Complete Series
School Rumble Season 1 + OVA
Someday's Dreamers 1 and 2
The Third: The Girl with the Blue Eyes Complete Collection
Neo Angelique Abyss Complete Collection
Rozen Maiden Complete Collection
Samurai Gun Complete Collection
Kobato Complete Collection
You're Under Arrest Full Throttle 1 & 2 and Season 2 1 & 2
Moon Phase Complete Series
Rosario + Vampire Season 1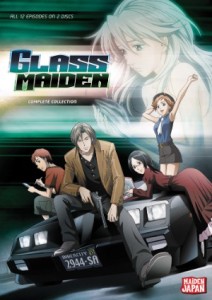 Koihime Muso Ultimate Collection
And Yet The Town Moves Complete Series
A-Channel Complete Collection
Coffee Samurai / Hoshizora Kiseki double feature
Tegami Bachi: Letter Bee seasons 1 & 2
Fractale Complete Series
Soul Eater Complete Series
Fullmetal Alchemist Collection 1 & 2, OVA and Movies
Towanoquon Complete Series
Night Raid 1931 Complete Collection
Chaos; Head Complete Series DVD/Blu-ray combo
Colorful the Motion Picture
Broken Blade Complete Collection
Natsuyuki Rendezvous Complete
Slayers seasons 1-3 and season 4-5 box sets
Glass Maiden Complete Series
Get Backers Complete Collection
Bakuman DVD Issue 1
Megaman Collection 1
Mouse Complete Collection
Fairy Tail Collections 1 & 2
Phi-Brain 1 & 2
Place to Place Complete Collection
Persona 4 Collection 1
Tenchi Muyo Ryo Ohki Collection
High School DxD Blu-ray/DVD combo set
Helsing Ultimate DVD/Blu-ray Collection 1
Dusk Maiden of Amnesia comp;eye Collection + CD
Twelve Kingdoms Collection 1
Samurai Harem Complete Collection
Live Action Films:
I P Man (all 4 films)
Vampire Girl vs Frankenstein Girl
Going By the Book
Versus: Ultimate Edotion
Harimaya Bridge
Glove
Monster X Strikes Back
Princess Raccoon
Please note: this is just a partial list and only informational. There are plenty other arrivals so be sure to stop by and check it all out.
House of Five Leaves Complete Series