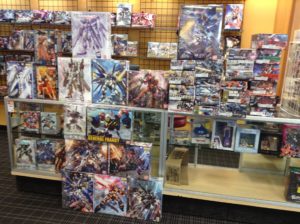 We just received our newest shipment of Models. Below is a short list of the highlighted ones, there are plenty more as you can see from the picture.
Mastergrades:
Freedom Gundam
Sandrock ver EW
RX-0 Unit 02
Tall geese ver. ew
Aile Strick ver RM
Hi-Nu Gundam ver Ka.
Wing Gundam Prototype Zero
Astray Blue Frame
Gundam Exia Dark Matter
Amazing Red
There are plenty more, come check it out.