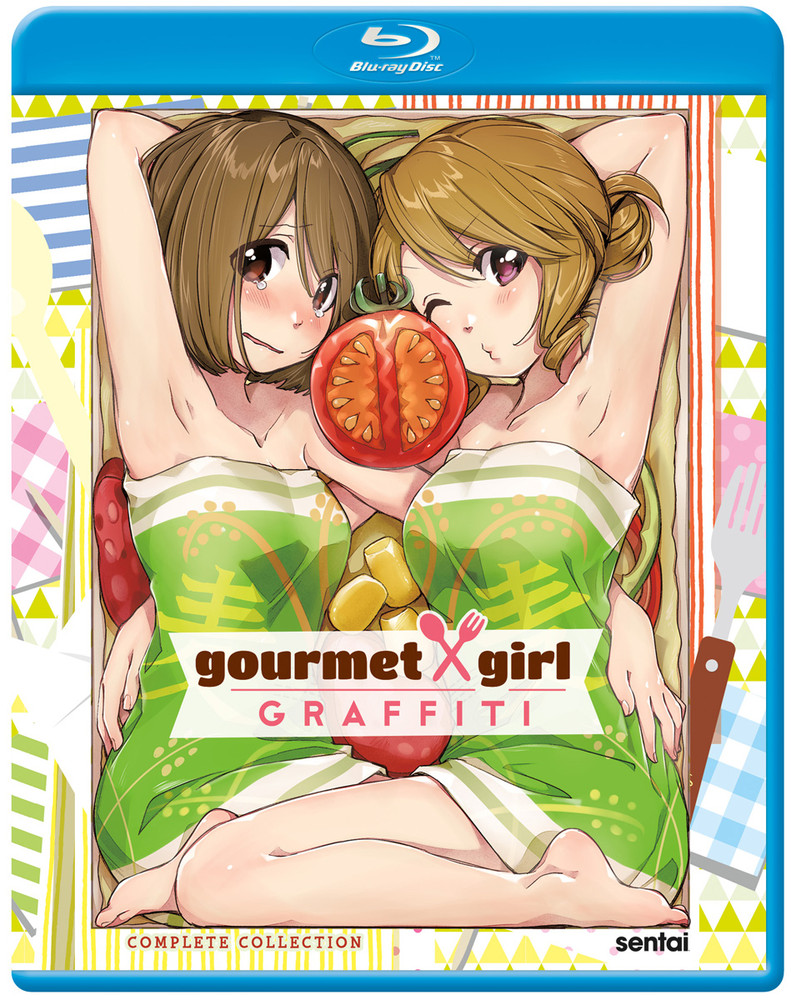 Title: Gourmet Girl Graffiti: Complete Collection
Directors: Akiyuki Shinbo, Naoyuki Tatsuwa
Studio: Shaft
U. S. Distributor: Sentai Filmworks, Section 23
U. S. Release Date: Feb. 16th, 20212
Format: Blu-ray, 12 Episodes, 300 Minutes
Genre: Slice of Life, Comedy, Food / Cooking
Age Rating: TV 14
Overall Personal Rating B+
Synopsis:
Although Ryo Machiko is still only in middle school, both of her parents work overseas and her beloved grandmother recently passed away, so she lives in a big apartment all by herself. To keep herself occupied in that big empty space, Ryo practices her cooking, something that she thought she excelled at… but nothing ever seems quite right anymore. There's something missing, but what could it be?
The answer unexpectedly arrives with her runaway cousin Kirin, who's looking for a place to stay while she attends cram school. Much to Ryo's surprise, her cooking seems to improve when they eat together! Food, it turns out, always seems tastier when it's made for and shared with people you care about, and things only get more appetizing when Ryo's friend Shiina joins in the culinary adventures!
Commentary:
In the world of slice of life food related anime Gourmet Girl Graffiti gets lost behinds the likes of Food Wars, Yakitate!! Japan or even Is The Order A Rabbit?. This is unfortunate because Gourmet Girls Graffiti is a fun, light and endearing series that takes a look at how food can bring people together. Ryo and Kirin manage to give us plenty to enjoy including the food they make and eat. Along with Shiina the trio find ways to remind us how friendship and food are intertwined.
In simple terms I found Gourmet Girl Graffiti to be more than fun but it found its way into my thought process regarding food and others. It is easy to think we eat to live, but for humans food has become more than just sustenance it has become the glue that binds us all together. Think about some of the best moments in our lives and they often include food. From birthdays to weddings to first dates, food is often at the center but not the main focus. For Gourmet Girl Graffiti the food tended to stand out, but in the end it was all about how these young ladies bonded and connected.
Overall Grade: B+
To be honest I didn't expect to enjoy Gourmet Girl Graffiti as much as I did. The writing managed to give life to the girls and the animation provided a solid stage for the food and effects of eating it. I was glad it didn't take the sexual stance that Food Wars does, but the food was given a solid visual that made it fun to watch.
If you enjoy slide of life or food anime you should have some fun with this mildly delightful series. Check it out I don't think you will be left with a bad taste in your mouth.