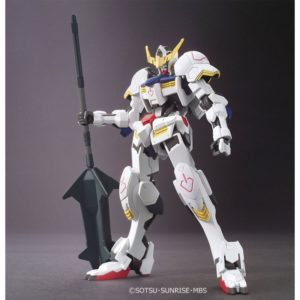 Sunday October 16th, 2016
From 12PM to 4PM
As part of Animeggroll's 6th Anniversary celebration the next Gundam Build Competition will be held on Sunday October 16th, from Noon to 4 PM.
The model for the competition will be the High Grade Iron Blood Orphan Barbatos. The builders will be given 3 hours to build and modify the model to their own vision. There will be 3 judges to review the works completed and 1st, 2nd and 3rd place winners will be awarded.
Each builder will be provided a working space of 1.5 X 3 feet and are allowed to use any material as long as it fits into that space.  The only restrictions will that there will not be any spray painting allowed.
The entry fee for this build competition is $10 and the entry deadline is Thursday October 13th, 2016 by the end of business hour (8 PM).  No late entries will be allowed. There will a maximum of 14 builders slots open for the competition.