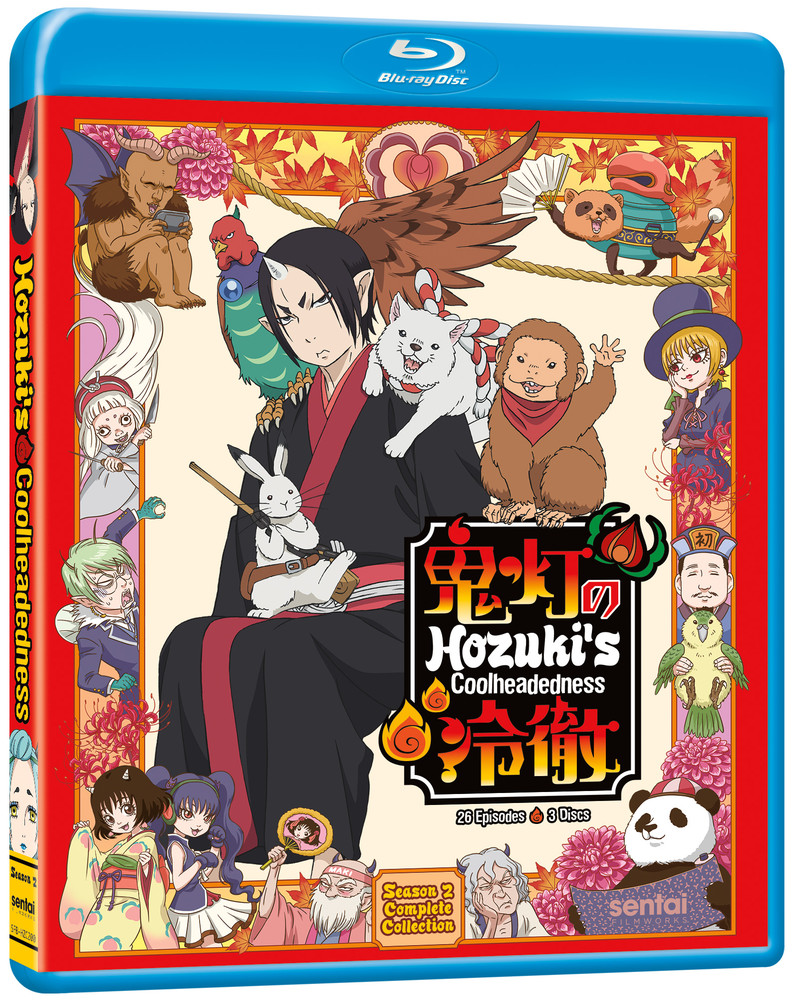 Title: Hozuki's Coolheadedness 2: Complete Collection on Blu-ray
Director: Kazuhiro Yoneda
Studio: Studio Deen
Music: Tomisiro
U. S. Distributor: Sentai Filmworks, Section 23
U. S. Release Date: June 11th, 2019
Format: Blu-ray /26 Episodes / 650 Minutes
Genre: Supernatural, Comedy
Age Rating: TV 14
Overall Grade: B+
Synopsis:
Hozuki's Coolheadedness 2 contains episodes 1-26 of anime Seasons 2 & 3 directed by Kazuhiro Yoneda.
This is a tale of Hell. The many souls of the dead make their way to the underworld and face the judgement of King Enma. As Enma's foremost aide, Hozuki is as busy as ever keeping things running. He oversees the punishments of the dead and instructs their tormentors, along with making an occasional inspection of the Mundane World. Together with his usual cohorts, Hozuki will encounter familiar faces from European Hell, a feisty princess, a crane, and other famous Yokai of legend. The exciting and rambunctious days in the underworld continue on!
Commentary:
Hozuki's Coolheadedness is one of those series that you will either love or hate. In my case I found it very enjoyable, but I loved the first season so the next 26 episodes were very easy to watch, for the most part. I found the mixture of standard story and flashbacks to be both informative and at times a little bothersome. I was happy to get a better understanding of Hozuki and the others, but the silliness that was infused made it hard to watch from time to time.
The best part of the series is going on adventures with Hozuki and feeling relaxed no mater what may come.
Overall Grade: B+
The animation of this series is well above average and added a great deal to the overall enjoyment of it. The writers seemed to know what they were doing even if the really silly parts felt forced there was an overall solid style provided that allowed these characters to thrive.
The only thing about this second set is that it felt less original and a bit more contrived. There were too many moments that were forced and because of this the story fell flat. I am not saying that this less than outstanding writing and directing showed throughout the entire 26 episodes, but there were several times you could tell that it was overly contrived.
All in all, I can say that I enjoyed this set and will return to watch it more than once. I know that I will return to the first season and then come back to this and sit back and let the fun wash over me like a warm stream. If you haven't seen any Hozuki's Coolheadedness and you like solid comedies with the historical supernatural mixed in then Hozuki's Coolheadedness is the cats pajama's.