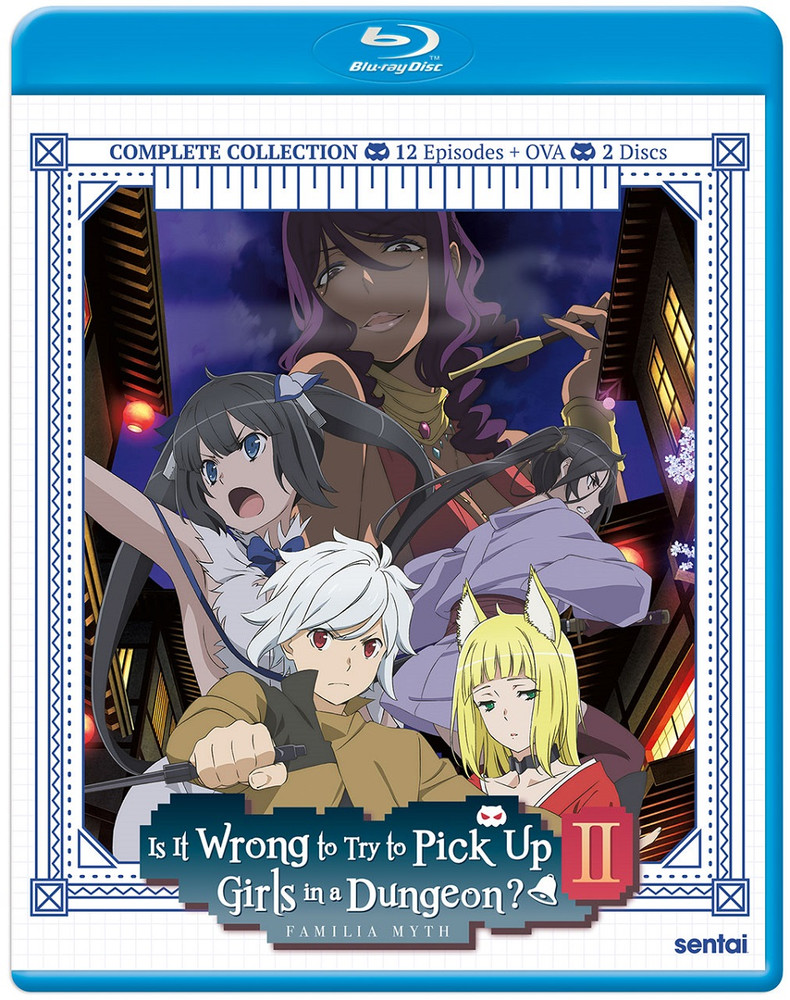 Directed By: Hideki Tachibana
Written By: Hideki Shirane
Studio: J C /Staff
U. S. Distributor: Sentai Filmworks, Section 23
U. S. Release Date: August 4th, 2020
Format: Blu-ray / 12 Episodes and OVA / 350 Minutes
Genre: Harem, Action & Adventure, Fan Service, Comedy, Fantasy
Age Rating: TV MA
Overall Personal Grade: B+
Synopsis:
There's rarely a dull moment when you're the champion of a tiny Familia, and things only get rougher for Bell when the God Apollo declares war on Hestia and her followers. With Apollo's Familia able to field a hundred times as many men, Hestia will have to work a lot of favors to keep her Familia from being completely destroyed.
Even if Bell and Hestia manage to pull off the impossible, a major debt that Hestia owes is about to come due and Lili's sordid past comes back to haunt her! Which means that when Bell and his friends come to Lili's aid, it sets into motion yet another impending clash of the titans that may destroy everything!
Commentary:
The Bell and Hestia saga gets back underway. After plenty of time away from the main plotline it is great to get back to the story. There is no loss of connection here. I still like Bell and several of the other main characters and there is the connection with the other familia. I loved the way Hestia in her simple ways manage to garner friendship and loyalty, but the real loyalty is with Bell. This rather naive young man who manages to make all the girls swoon is the star of the day.
Honestly, the series is built around this natural magnatism that Bell has and what makes harem anime work so well. It is the pure essence of the main protangonist's ability to allow others to be apart of his journey without picking favorites, even when there are favorites in the group. Simplicity is the key.
Overall Grade: B+
I really liked the main story, but was very let down by the beach OVA. there is a small plot line to the OVA but it really is all about showiing off the girls.
Anyway, the second season is wonderful and if you want more of this lovely series then you need to get in line and pick up your copy as soon as the selves get refilled.
Don't worry, I am sure there will be more, I just hope they get tired of the silly lets go to the beach episodes.