Here is a list of some figures we just got in. Some have limited avalability.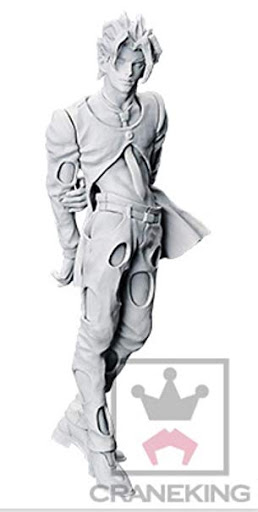 JoJo's Bizarre Adventure: Golden Wind MAFIArte5 20cm Figure – Pannacotta Fugo (Special White Color)
JoJo's Bizarre Adventure: Golden Wind MAFIArte4 22cm Figure – Narancia Ghirga (White Ver.)
Naruto Shippuden Vibration Stars Uchida Sasuke Figure 15cm
NGE Rei Ayanami 2007 SDCC Race Queen PVC Repaint Statue (Limited 1250 pcs)
To Love-Ru Darkness Noodle stopper Figure " Yui " Purple and White (Set/2)
Re:Zero Starting Life in Another World – REM – 21cm Premium Figure (Welcome to Lugnica AirLines Ver.)
Black Butler Book of the Atlantic Special 20cm Premium Figure – Sebastian Michaelis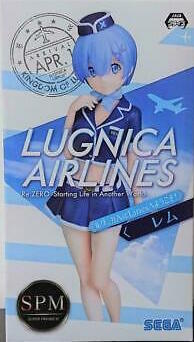 Fullmetal Alchemist Special 19cm Figure – Roy Mustang Another Ver.
Fullmetal Alchemist Special 17cm Figure – Edward Elric Another Ver.
Sword Art Online Alicization 18cm Premium Figure – Eugeo
Re:ZERO Starting Life In Another World SSS Fairytale Series 21cm Premium Figure REM in Snow Woman ver.
Vocaloid Hatsune Miku – Racing Miku Ver. EXQ Premium 21cm Figure
The Idolmaster Cinderella Girls – Mio Honda 20cm EXQ Figure
Kamen Rider Closed Build 16cm Figure
Hatsune Miku Ribbon Heart SPM 22cm Figure
Vocaloid Hatsune Miku – Character Vocal Series 01 – Autumn Clothing ver. Renewal 18cm Premium Figure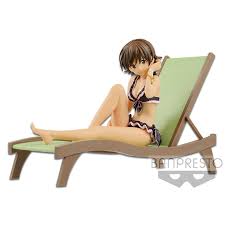 The Idolmaster Cinderella Girls Espresto – Shining materials Anastasia 22cm EXQ Figure
Idolmaster Cinderella Girls Aiko Takamori EXQ 21cm Figure
Touhou Project 16cm Premium Figure – Alice Margatroid
Touhou Project Alice Margatroid 20cm Premium Figure