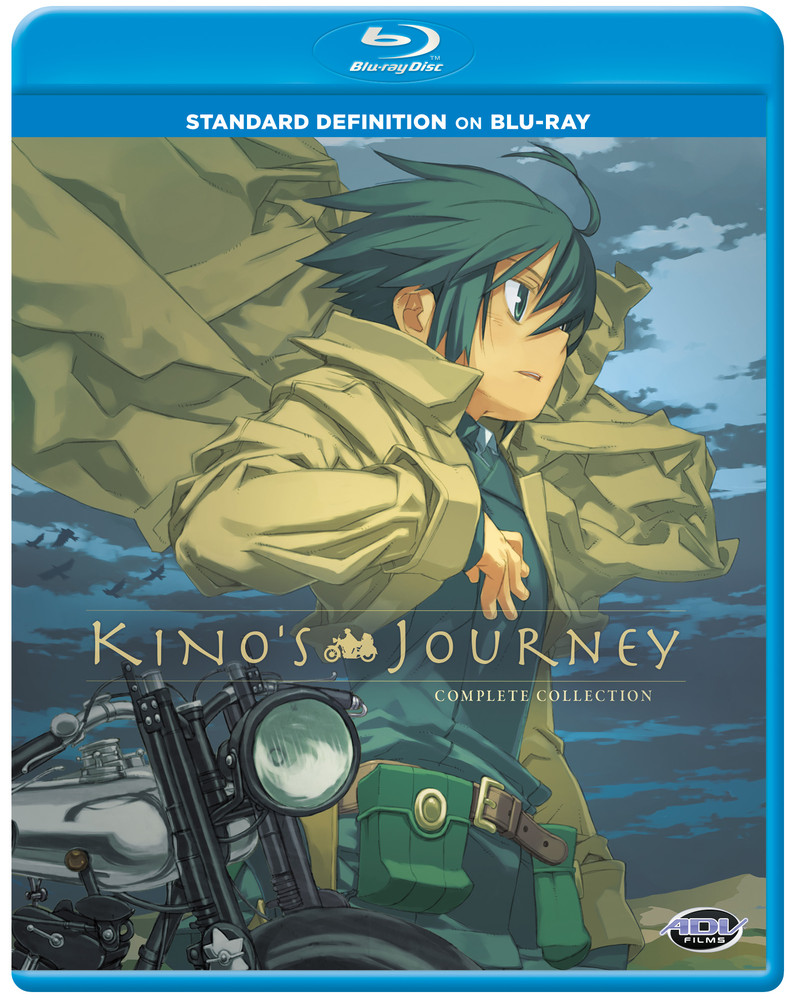 Title: Kino's Journey: Complete Collection on Blu-ray
Director: Ryūtarō Nakamura
Studio: A. C. G. T.
U.S. Distributor: Sentai Filmworks, Section 23
U.S. Release Date: Feb. 26th, 2019
Format: Blu-ray / 13 Episodes / 325 Minutes
Genre: Adventure, Sci Fi, Philosophical
Age Rating: PG
Overall Personal Rating: A-
Synopsis:
Three days. Two nights. That's how much time Kino and Hermes allot to each new place they visit before drifting off again, crossing a mysterious land filled with mystical sights and strange customs. Kino's an enigmatic loner, skilled with weapons and always anticipating what might lie around the next hill or bend of the river. Hermes is Kino's friend, companion, and motorcycle, gifted with the ability to think and speak, seldom as bold as Kino, but always there when speed is required.
What is their goal, their ultimate destination? Like life itself, it's all a mystery that one can only solve by taking the journey. All Kino and Hermes know is that adventure, danger, and new wonders lie on the horizon, waiting to be encountered at each passing stop. Join the odyssey and drift along for the ride!
Commentary:
Kino's Journey is a rather different series that takes a hard look at humanity in a sometimes harsh reality. It does something that I have only managed to come across a few times in anime or any series for that matter, which is to get to the hard realism of our own brutal nature. Of course there is plenty of optimism interlaced, in fact Kino is a shinning beacon for our tortured species. Although Kino managed to remain rather detached or appears to be separated there are moments that you realize that Kino cares much more than is apparent.
Overall Grade: A-
Kino's Journey reminds of another series that looks at our species though a rather odd lens, that series was Mushi Shi. Both are somewhat reflective but the quiet nature of the main characters manage to provide a grounding for the disturbing qualities in the ones that surround them and the environments they discover.
The only detractor for Kino's Journey has to be the age of the series and the animation production quality. It is clear that Kino's Journey was produced for television and the overall production quality is on the low side, but that is where the deficiencies end. The writing, voice acting and overall concepts are well above average which make Kino's Journey a real treasure.
Looking for a series that will make you think then Kino's Journey should be place at the top of your list.