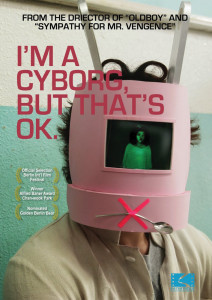 Here is a list of titles that just came in today.
Panty & Stocking with Garterbelt DVD/Blu-ray Complete
I'm a Cyborg, But That's OK DVD LiveAction
Happy Life, The DVD LiveAction Special Edition
Company Man, A DVD LiveAction
Attorney DVD (S) LiveAction
Dasepo Naughty Girls DVD (S) LiveAction
Galilei Donna DVD
Love, Chunibyo & Other Delusions – Heart Throb DVD
Kamigami no Asobi DVD (S)
Chrono Crusade DVD Complete Series (Hyb) – S.A.V.E. Edition
Sacred Blacksmith DVD – S.A.V.E. Edition (Hyb)
Evangelion, Neon Genesis: 1.11 You Are (Not) Alone DVD (Hyb) Special Edition
Pet Girl of Sakurasou, The DVD Complete Collection (S)
Fullmetal Alchemist: Brotherhood DVD Collection 1 (Hyb)
Kanon DVD Complete Set (Hyb) – S.A.V.E.
EditionGhost in the Shell: Stand Alone Complex 2nd Gig DVD Set (Hyb) (Anime Legends)