On Saturday January 6th, 2018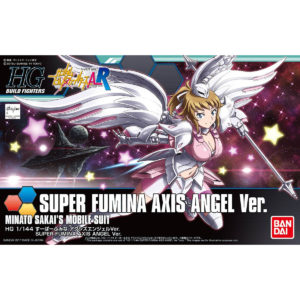 From 3PM to 7PM 
Animeggroll will bring in 2018 with a fun filled Super Fumina Gundam Build Competition. The Super Fumina build competition will be a 4 hour build that will showcase the true creative juices to bring in the new year with a bang.
The competition will consist of either the Super Fumina or Super Fumina Axis Angle ver. model kit. The builders will be given 4 hours to build and modify the model to their own vision. This build will differ from previous builds and require that at a minimum 90% of the model must be a part of the final product. The final product of the build must also represent the essence and nature of Fumina model kit. The judging will be done by the builders themselves. Each builder will be provided a card with all of the contestant numbers on it except for their own. Each builder will select the winner and once all of the selections are made, the 1st, 2nd and 3rd place winners will be announced.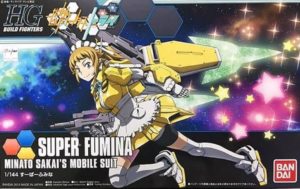 The playing field is the same as before. Each builder will be provided a working space of 1.5 X 3 feet and are allowed to use any material as long as it fits into that space.  The only restrictions is  that there will not be any spray painting allowed.
The entry fee for this build competition is $15. Upon registration the builder will select which Fumina kit they want to build and the kit will be provided at the time of the build. Registration will open on Tuesday December 5th with a final deadline of Thursday January 4th, 2018 by the end of business hours (8 PM).  No late entries will be allowed. There will a maximum of 24 builders slots open for the competition.