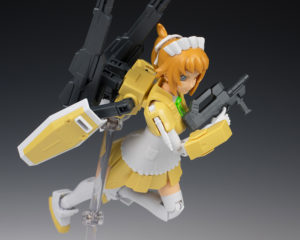 30 Day Gundam Build Update. (One Week To Go!!!)
Here are some important points for the builders who have entered into the 30 day Gundam Build Competition.
First: Sunday March 26th is the judging day and all competitors must have their Gundam here at the store and setup for presentation by 12:30 PM. That is when the judging will begin.
Second: Please be sure to write a short statement about your build and any special feature you want the judge to be aware of. It will only help the judge when he reviews your Gundam.
Third: Once the judging is complete there will be announcement of the winners. As soon as that is over the space will be opened to the public for viewing of all the work. Please be prepared to allow open viewing of all Gundams until 5:30 PM.
Fourth: Pictures will be take of all competitors with their work and posted on both the Animeggroll website and Facebook page. If for any reason you do not wish to be included in any of the photos please let us know ahead of time, that way we can respect your wishes. The Gundam models will all be photographed.
Fifth: Animeggroll will also provide some space to display some of the Gundams for 30 days after the build. That way visitors to the store can see some of the work that was done.
Sixth: Here is a list of the models that will be provided for the winners to select from. Zeta Gundam 2.0 MG, OO Gundam Arios 1/100 and the OO Quanta RG. There will also be a fourth model (not announced until drawing is done) give to one lucky remaining competitor as a door prize.
Here is the Judging Criteria:
Models are graded on a 60 point scale calculated as follows:
Construction (seams) 20 points possible
10 points for just attempting to do any basic seamwork
+2 for no visible glue
+2 for good sanding with no unintentional scratches
+2 for no visible nubs (sprue remnants)
+2 for perfect seams
+2 for no visible gaps
Finish (paint/decals/transfers) 20 points possible
10 points for just attempting paintwork
+2 even/neat painting (i.e. within the lines, no paint outside where it is intended)
+2 even tone of paint
+2 no visible brush strokes
+2 good decal/transfer placement
+2 panels highlighted
Technical/Modifications 10 points, not all may be possible on a single model.
Please include brief note to the judge regarding technical/modifications that have been incorporated in your model as some may not be readily apparent.
+1 to +2 Electrical modification, depending on complexity
+1 to +2 Physical modifications, depending on complexity
+1 Mobility modifications (increasing range of motion of articulated parts)
+1 Model built EXACTLY as shown on box
+2 Custom resin pieces used
+2 Pre-1990 parts
Presentation (pose, base, diorama, etc.) 10 points possible
+1 Dynamic pose
+1 Any modifications to base
+2 Good weathering
+2 Well done ultra glossy areas
+2 Diorama attempted
+1 good battle damage
+1 overall good clean build
If there are any questions please feel free to let us know.