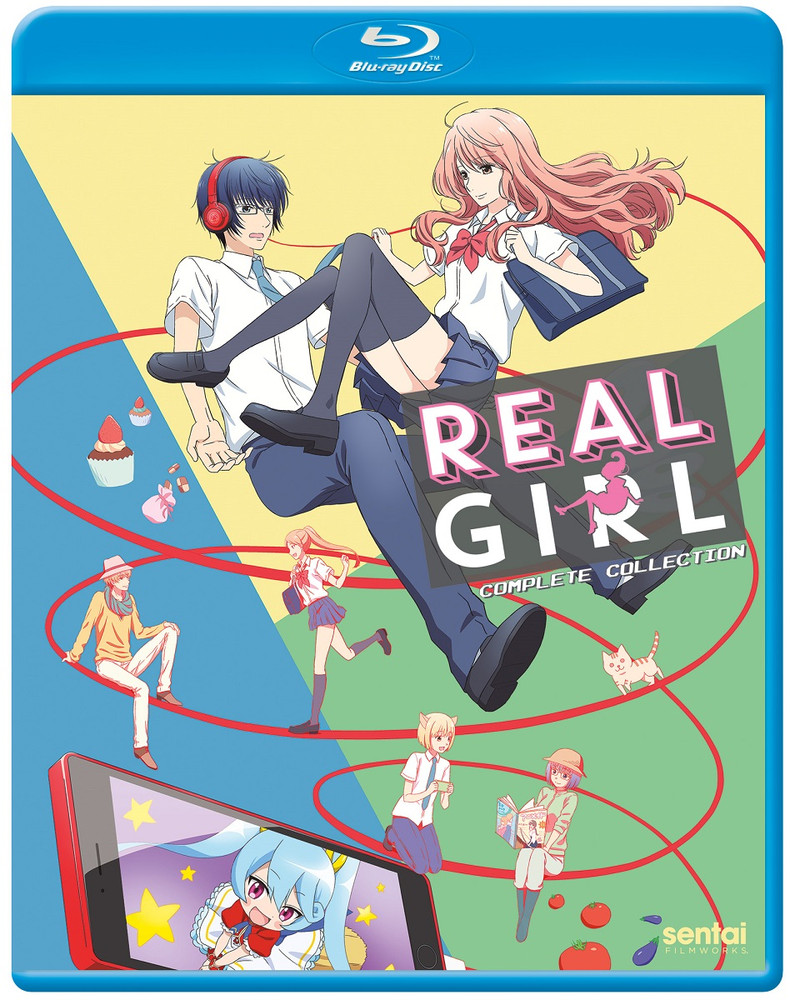 Title: Real Girl: Complete Collection on Blu-ray
Director: Takashi Naoya
Studio: Hoods Entertainment
U. S. Distributor: Sentai Filmworks, Section 23
U. S. Release Date: Feb. 18th, 2020
Format: Blu-ray / 24 Episodes / 600 Minutes
Genre: Slice of Life, Romantic Comedy
Age Rating: TV 14
Overall Personal Rating: A-
Synopsis:
Hikari Tsutsui has never been popular, his one real friend is an even worse otaku than he is, and the only girls he's known are the two-dimensional women from his manga and video games. Until, that is, he's sent to help clean the pool as punishment and is partnered with the school's resident "bad girl", the very real, very three-dimensional Iroha Igarashi.
Brash, beautiful, and known for her promiscuous behavior, Iroha is loathed by other girls but loved by the guys. And yet, inexplicably, she not only seems to be interested in Hikari, but proposes that they enter into a relationship! Unable to resist, Hikari agrees, but there's one big catch – Iroha's moving away in six months, so no matter what happens between them, in half a year Hikari's guaranteed to lose his real girl!
Commentary:
The synopsis makes this sound like a very straight forward series, but of course they are just trying to get you interested. If, it peeks your interest in Real Girl then you should follow through. If for some reason it doesn't sound interesting I suggest that you check it out anyway.
Right off the bat I did not like Hikari and felt rather sympathetic toward Iroha. He comes across rather pretentious and stuck up for an Otaku and Iroha comes across warm and rather comforting of a person even though her reputation painters her as something very different. I would say more but it would give just too much away.
Overall Grade: A-
The production values are better than many series I have seen in a while and the fact that Real Girl looks good makes it refreshing and wonderfully inviting. The story is nothing new, but what I found great about it was the way the characters were developed. The writing was solid and seemed honest enough to give you a reason to keep moving through the 24 episodes and please don't give up if you get discouraged it is a solid series that ends up very satisfying in the end.
I for one would love to see more of these slice of life stories make it over to North America. I think they will open the doors to more viewer who think anime is rather 2 dimensional. Real Girl is a winner, check it out.