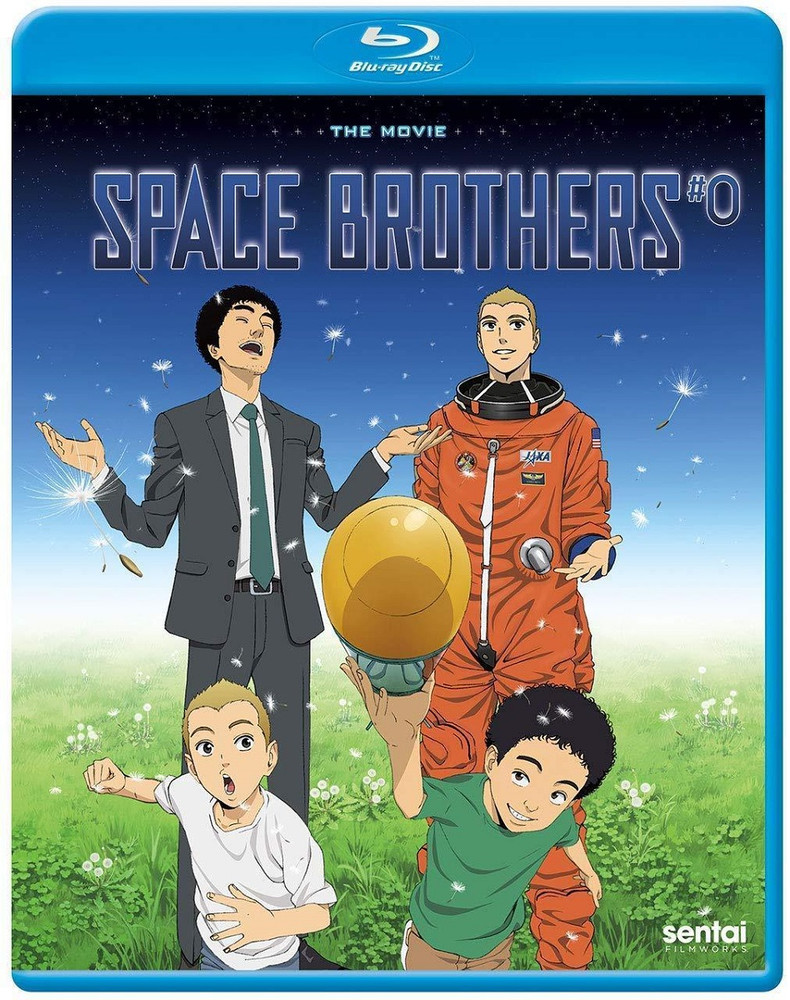 Title: Space Brothers #0: The Movie
Director: Ayumu Watanabe
Studio: A-1 Pictures
U. S. Distributor: Sentai Filmworks, Section 23
U. S. Release Date: feb. 18th, 2020
Format: Blu-ray / Feature Film / 100 Minutes
Genre: Slice of Life, Sci Fi
Age Rating: TV 14
Overall Personal Rating: A
Synopsis:
Once, there were two very different brothers who conceived a dream: that someday they would go into space themselves. However, brothers being brothers, once younger sibling Hibito announced that he would go to the moon, older brother Mutta declared that HE would go to Mars. Unfortunately, Mutta's adult life isn't going the way that he had hoped. Despite his hard work, his situation at his job is deteriorating and he ultimately finds himself transferred back to Japan. To make things even more frustrating, luck has been kinder to Hibito, who has already begun training with JAXA to become an astronaut. But Mutta isn't ready to quit just yet. Four years before the events of the epic TV series, a new space race begins as brother chases brother on the path to the stars.
Commentary:
Over the years I had the great fortune of getting to review the original Space Brothers Series and loved it. I was very easy to understand why it had a strong enough following to bring a full 99 episodes and now a movie. The movie was wonderful. It was not a simple telling of the brothers history before the series, it gives us a solid understanding of each of the brothers with a bit more of a look a Mutta before the infamous head-butt.
I still think that the writing and overall story telling is superior to most slice of life stories and adds just enough science / fiction to it to keep the Sci Fi fans glued to the set.
Overall Grade: A
There is no mistake, I think that Space Brothers is one of the best anime series I have ever seen and the Movie Space Brothers #0 is true to the series. It makes you feel sad, glad and even happy for the brothers as you watch their progression along their path.
The one important thing about this movie is that it will want you to check out the series and once you get started you will be hooked.