Title: tada never falls in Love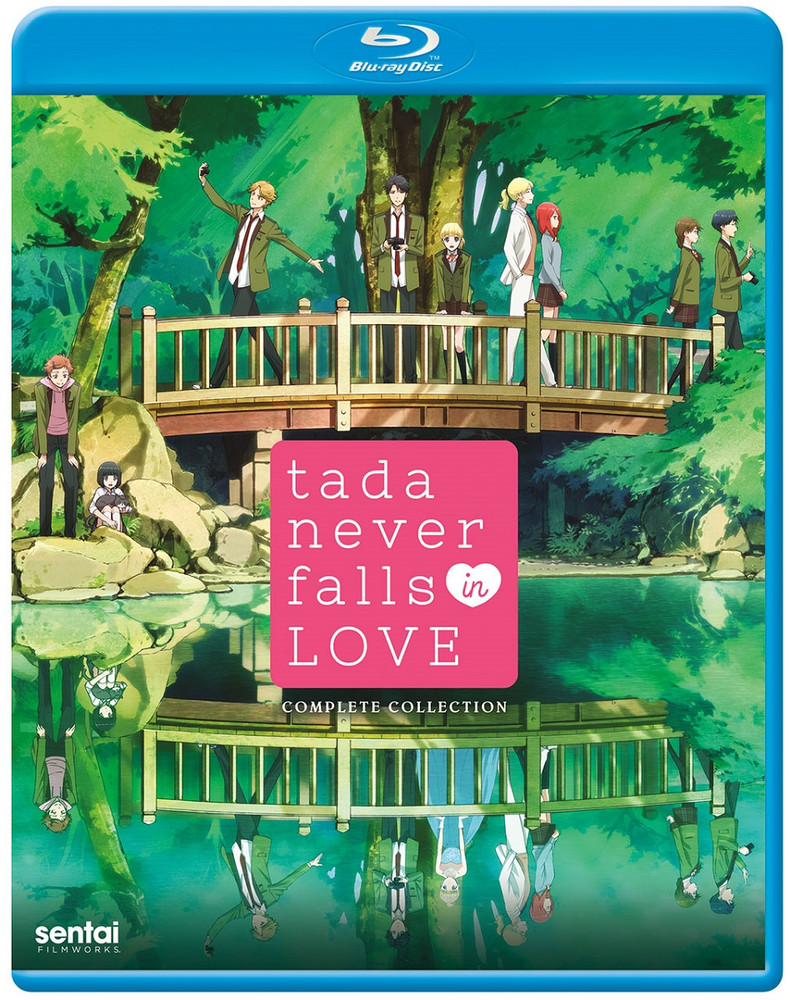 Director: Mitsue Yamazaki
U. S. Distributor: Sentai Filmworks
U. S. Release Date: 9-24-19
Format: Blu-ray / 13 Episodes / 325 Minutes
Genre: comedic romance
Age Rating: TV 14
Overall Personal Rating: B+
Synopsis:
Tada and his younger sister live above his family's coffee shop with their grandfather. At his high school, he and his friends are members of the photography club. His father was a photographer who died when Tada was still in grade school and now, as his son, he intends to follow in the same path.
Two new students from the European country Larcenberg move in next door and begin classes at Tada's school. They are Teresa and her very protective friend Alec who are studying abroad in Japan for a year. Teresa's enthusiastic and trusting nature quickly earns her the friendship of the photography club. They just don't know who she is back home and that her future obligations will pull her away too soon.
Commentary:
I found tada never falls in Love to be a pleasant way to spend my time, like being with friends. I knew I liked it by the middle of the first episode. many of the characters have their own back or secret stories which makes it fun for the audience to be " in the know".
I don't think the title was quite- the right description is on the back of the box, the header is "The Princess and the Photographer". That seems to sum it up better for me. Core to who each of them are, these roles they act out and then we get to see what will unfold from there. The story was solid, a bit predictable but still very nice.
tada never falls in Love is visually appealing. I enjoyed the background and scenery especially. The interiors supported the story and gave a really base for the overall feel of the story. For example, the cozy feel of the coffee shop and the casual comfort of the photography club. It was also beautiful when they are outside and well done. The greenery was presented very artistically.
The one thing I didn't care for in this anime was the English dub. The script was fine, but the Larcenberg accents were off or awkward, often distracting. Of course there isn't a real Larcenberg with real accents, and they obviously really tried, but the actors seem to struggle with a consistency to make it seem plausible. I usually prefer to watch anime in an English dub when available but in this case, I preferred the Japanese sound with the English subtitles.
One last note, Nyanko Big , the family cat was very enjoyable. As a character he was full of personality and as a comedic element, he was indeed funny. He could star in his own show.
Overall Grade: B+
What it came here to do, it did well.