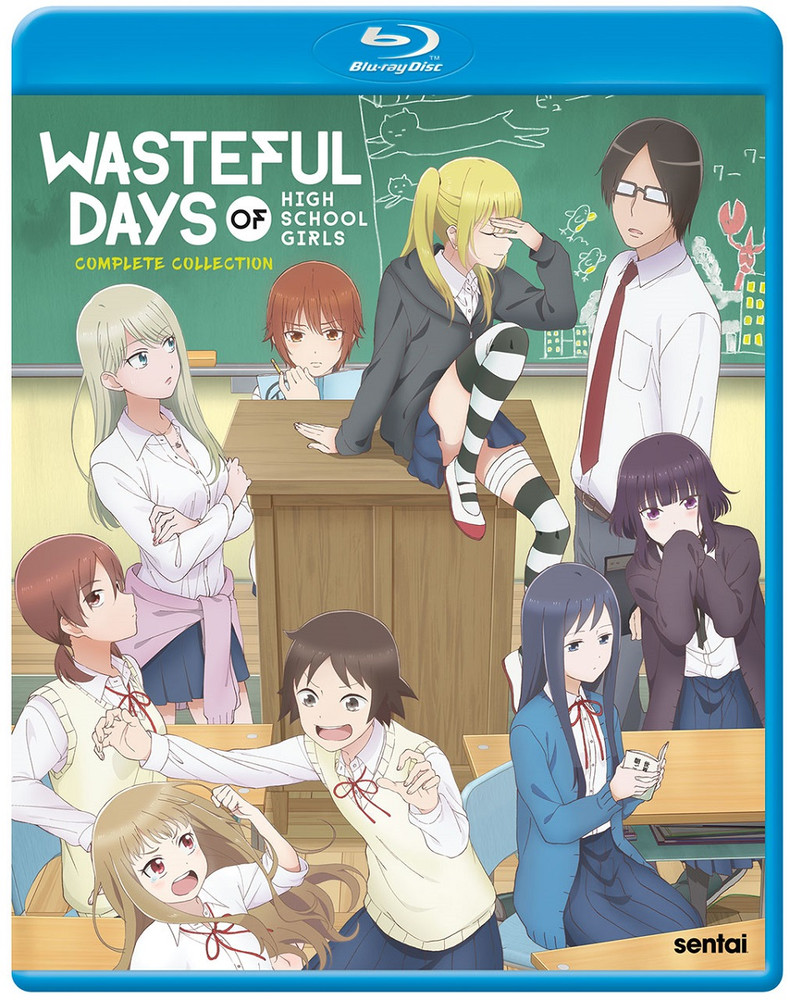 Title: Wasteful Days Of High School Girls on Blu-ray
Director: Takeo Takahashi (Chief), Hijiri Sanpei
Screenplay Writer: Masahiro Yokotani
Studio: Passione
U. S. Distributor: Sentai Filmworks, Section 23
U. S. Release Date: Sept. 22nd, 2020
Format: Blu-ray / 12 episodes / 300 Minutes
Genre: Comedy, Absurdity
Age Rating: TV 14 +
Overall personal Rating: B+
Synopsis:
Tanaka Nozomu isn't exactly brilliant. But, given that her only goal for high school was to get a boyfriend, who else would fail to realize that attending an all-girls school was a bad idea? Well, there's always the fallback plan of getting other girls to introduce her to boys they know.
Too bad that Tanaka's "bright" idea of giving her classmates nicknames based on less attractive character traits has caused her un-flattered friends "Robo" (for her apparent lack of emotions) and "Wota" (a reference to a creepy otaku types), as well as not-friends like "Loli" (who's hypersensitive about her petite size,) to "reward" Tanaka with the special nickname of "Baka" ("idiot"), which is quickly adopted by the entire student body. Well, maybe the second week of school will be better.
Commentary:
Wasteful Days Of High School Girls is a very funny series that gives us a great view of the minds of some very unique high school girls. I have to admit that there are plenty of moments that I found somewhat taxing and annoying. With that said, I did find the series worth watching and there are plenty of smiles and out loud laughs to be had.
The one character that I had the most difficulty with is Tanaka. She is that hyper active self centered friend that we all know and would love to send her home without delay. On the other hand Tanaka does drive the series forward and provides some of the best moments. All together she is the best and worst of the series.
Overall Grade: B+
As much as I love these quirky, funny anime I found Wasteful Days Of High School Girls a bit uncomfortable from time to time. It is very reminiscent of Daily Lives of High School Boys and almost as funny. I know that many might disagree with that opinion, but I think that there was plenty of opportunity missed.
The writing was reasonably solid and the production level feel generic and property for the series. The point of Wasteful Days Of High School Girls is to create laughs and give us the a picture of the young ladies and the things that motivate them a high school girls.
If you want some laughs and cringe worthy moments then you really want to check out Wasteful Days Of High School Girls.