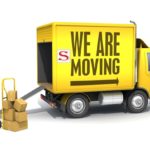 Yes it is true, Animeggroll is moving again. Our last day of operation at Chesterfield Mall will be Sunday June 25th. We will be completely moved our of Chesterfield Mall by July 1st. We do not have a opening date at our new location, but hope it will be close to mid July. Our new store will be located
17057 North Outer 40 Rd, Space152
in the Taubman Prestige Outlet Center which is a little futher west in Chesterfield from where we are now. We will be next door to Game Stop and Alpha & Omega Gaming.
We look forward to the new location and with a larger space we intend to have larger events. Once we have a firm open date we will announce our Gundam Build Competition and any other events we are planning.
We will announce our open date as soon as we know it.