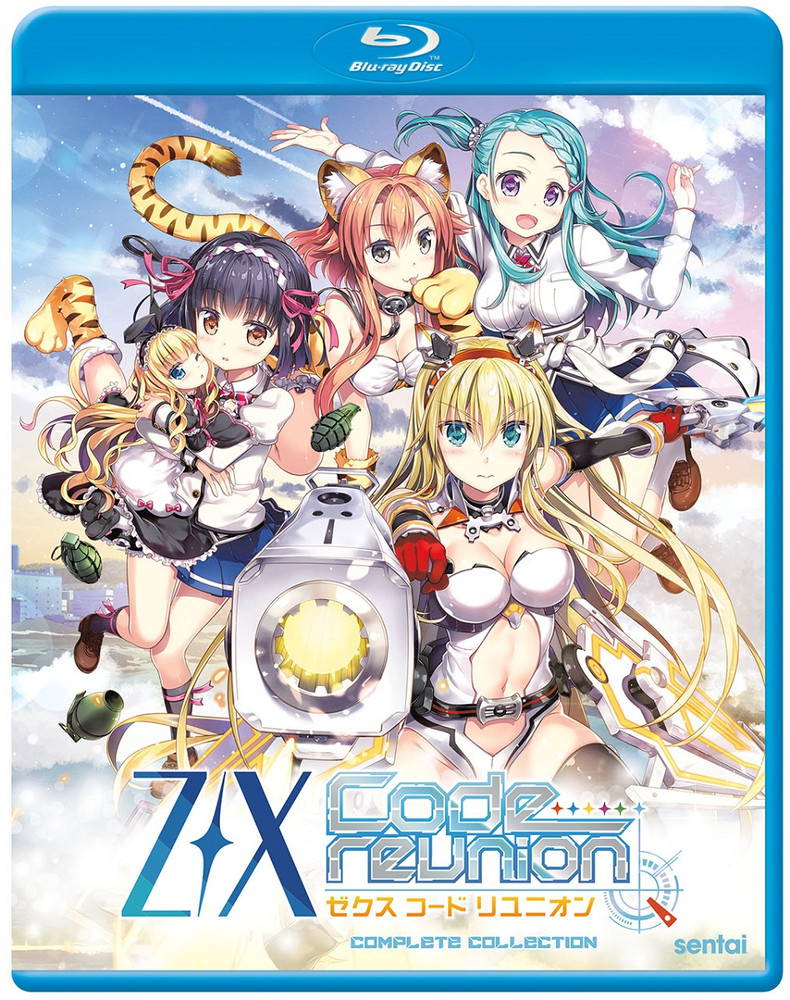 Title: Z/X Code Reunion: Complete Collection on Blu-ray
Director: Yoshifumi Sueda
Writer: Tatsuhiko Urahata
Studio: Passione
U. S. Distributor: Sentai Filmworks, Section 23
U. S. Release Date: Sept. 15th, 2020
Format: Blu-ray / 12 Episodes / 300 Minutes
Genre: Fantasy, Girl Power, Fan Service, Game Derivatet
Age Rating: TV 14+
Overall Personal Rating: C+
Synopsis:
Years ago, interdimensional gates opened across our world, allowing beings from five warring dimensions to expand their battles to the Earth. Now amidst an uneasy peace, some humans are entering into pacts with the Z/X. For one young woman this is a simple choice: Azumi Kakamigahara can sign a pact with the beautiful Z/X known as Rigel, or succumb to the disease that has left her comatose for much of her life.
What Azumi doesn't expect is that it means moving to a new Academy where teams of young women and their Z/X partners are being secretly trained to face the next wave of hostile attackers… and no sooner have Azumi and her new friends arrived than the enemy launches its first attack on their school in Z/X Code Reunion.
Commentary:
The second in the Z/X series is a little more fun, but at the same time seems to focus on the girls just for one reason. Fan service is mild in Z/X Code Reunion, but it is a real focus of the series. Why else would they want to focus on just the girls. Of course there is the blended sexual revolution that we are seeing take over the zeitgeist of the under 30 age group and Z/X Code Reunion dances around this in ways that anime seems to do in abundance in the last few years.
Overall Grade: C+
The saving grace of the series is the animation production value. It is solid and smooth, I didn't feel like there was any sacrifice of quality. The weakness is the writing and overall plot of the series. I understand that Z/X Code Reunion is part of a larger manga and gaming franchise, and that the series has had a strong following in Japan, but I think there is a loss of focus here.
I found it easy to watch, however the plot is all to standard and something of a toss away just to show off these girls. I also found the relationships of these young ladies a little too predictable and somewhat boring.
In the long run I thought there was be a real possibility with the series that was lost with the silly focus on these young ladies and the relationship and struggles to be the saviors of the planet.
Okay, the main characters are very cute and easy to like. The story is boring and hard to really get into. I know that there are plenty of people who will love this series. So, if you love these easy to watch lightly fan serviced series that want to make all of the most unlikely young ladies the hero's of the world, then Z/X Code Reunion is right up your ally.