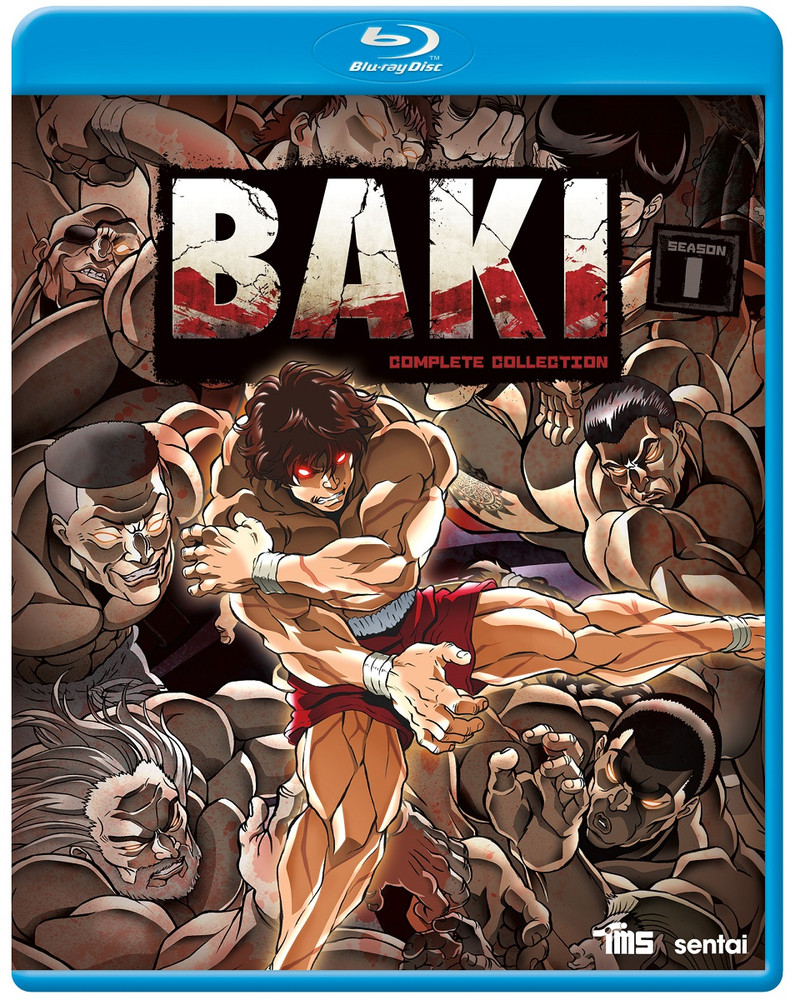 Title: Baki: The Complete Collection
Director: Toshiki Hirano
Studio: TMS Entertainment, Double Eagle
U. S. Distributor: Sentai Filmworks, Section 23
U. S. Release Date: May 25th, 2021
Format: Blu-ray / 26 Episodes / 650 Minutes
Genre: Fighting, Action, Drama
Age Rating: TV MA
Overall Personal Rating: D
Synopsis:
In the deadly underground world of no-holds-barred fighting, one name reigns supreme: Yujiro Hanma, aka "The Ogre," a legendary martial artist whose incredible strength, skill, and savage ferocity are so terrifying that even great nations fear him. Still, no man can stand at any pinnacle forever, and the Ogre's son, Baki, has trained his entire young life in order to achieve his dream of rising to the top.
Unfortunately, the young fighter's escalating string of victories make him a target for the most ruthless of rivals, and an underground martial arts promoter warns him that five ultra-violent convicts are en route to Tokyo to eliminate Baki once and for all! Now, with the lives of his friends and classmates at stake, the young fighter must face his greatest challenges yet, both inside and outside of the ring!
Commentary:
Baki is clearly created for a very specific audience which has a desire to be entertained by gratuities violence. I am not part of that target audience. I believe that there are much better ways to tell the age old underdog story. I came away feeling a little sad that humanity really does like this stuff. I understand that it is at our core genetic makeup that we are simple, violent creatures who live for this stuff. Funny thing is that this is created by people from one of the more advanced societies in the world.
Baki is a window into our soul. In a world where money and power control the fate of the stupid fighters shows us the way it really works in the real world. Rich, powerful people have always controlled the less educated and gullible in our societies and Baki just brings it into focus in a very narrow microcosm.
Overall Grade: D
Although I understand what Baki is trying to do that doesn't mean that I have to be pleased about it. I think that there was a good reason that Baki was an almost forgotten about series from 2001. The reason is that it just wasn't very good. This new revision doesn't manage to make it any better. The writing is simplistic and the production values make the animation average at best.
The real failure comes when it focuses on the glorification of violence and allows the counterpoint to be forgotten and dismissed. Telly the great underdog story can be approached in so many other ways. Nevertheless Baki has found a solid fan base and has managed to revitalized the older series that the sun should have set on many years ago.
If violence is your thing then Baki is for you.