Title: Human Crossing on Blu-ray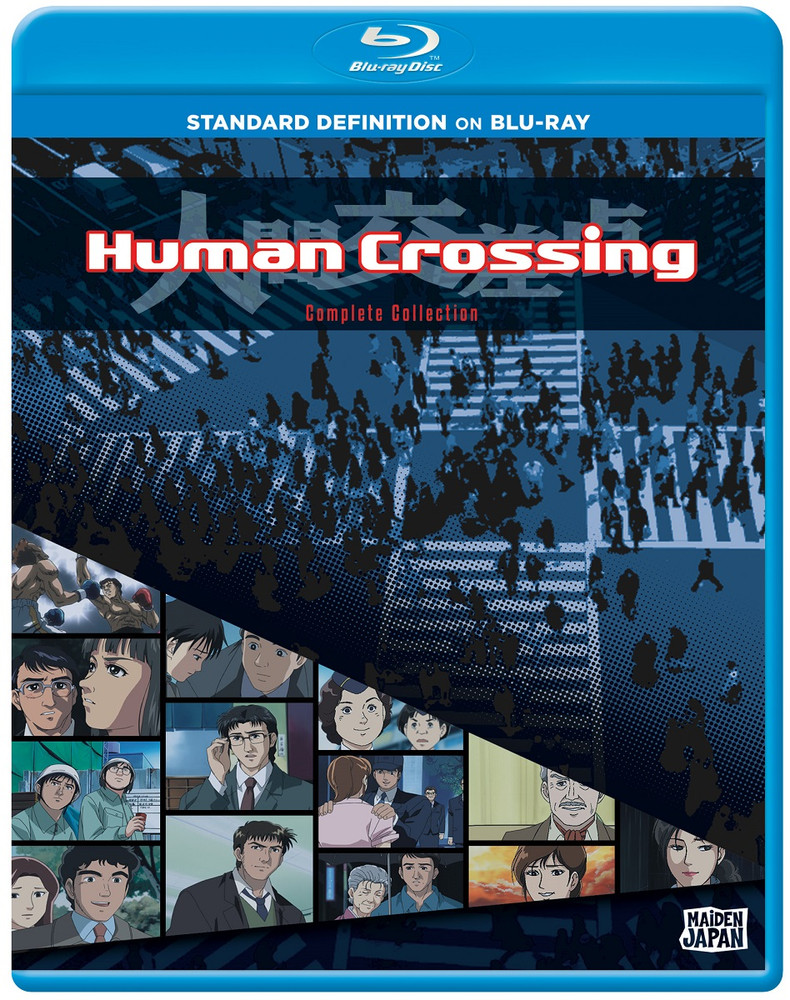 Directors: Akira Kumeich, Kazunari Kumi
Studio: A.C.G.T.
U. S. Distributor: Maiden Japan, Section 23
U. S. Release Date: Jan. 8th, 2019
Format: Blu-ray / 13 Episodes / 325 Minutes
Genre: Slice of Life, Drama
Age Rating: MA
Overall Personal Rating: B+
Synopsis:
There are over 120 million people living in modern Japan, and over 38 million live in the greater Tokyo area alone. Some live in incredible luxury, while others to struggle to survive. But from the high to the low, all are connected through the complex web that binds us all, the bonds of family and relationships. Yet there are times when the isolating nature of urban life tears and tatters that fragile safety net to the breaking point. At times like this, each person can only do the best they can. To meet the challenge or fail. To rise or to fall. Eventually, all of us must make that transition from one part of life to another. From the award-winning manga by Masao Yajima and Kenshi Hirokane, these are the interweaving stories of the Human Crossing.
Commentary:
I am not sure that the anime community is ready to have Human Crossing re-released, but I must commend Maiden Japan for taking the chance to provide this one of a kind true Slice of Life anime back to the western audience. There are plenty of Slice of Life anime that give us the typical day to day high school life but almost none that look at what it means to be an adult who discovers things about their past that have had real impact on their lives.
Human Crossing is a very specific anime designed and created for an audience who has lived long enough to understand the different stories in a meaningful way. I for one see the connection between all of us but many younger fans may find this boring and overly silly. It is true that there is a sentimentality about the series that can be a bit heavy handed at times, but life is that way and we often discover meaningful aspects of our being by just moving through our day to day world.
Overall Grade: B+
Human Crossing is a little dated and most of the stories are a tad simplistic, but the concept behind all of the stories is very eastern in philosophical in nature. That in itself makes Human Crossing worth watching. You just don't find wester culture interested in discovery of our being or wishing to understand ourselves at a deeper level. I for one find Human Crossing to be a wonderful mirror to humanity and think everyone should take the time to watch it and think about the deeper message it is trying to present.
The real drawback is going to be the age of the series and the overall production quality. It looks dated, but the stories are timeless.