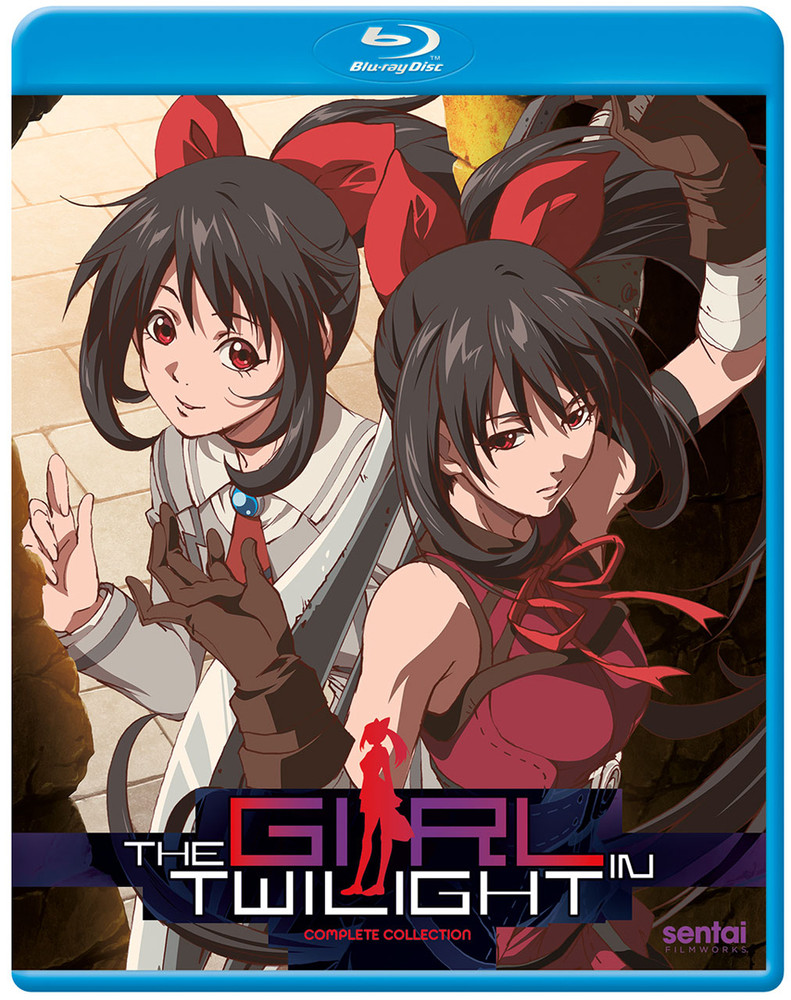 Title: The Girl In Twilight: Complete Collection on Blu-ray
Directors: Jin Tamamura, Yūichi Abe
Writers: Shogo Yasukawa (screenplay), Kotaro Uchikoshi (concept)
Studio: Dandelion Animation, Studio Jūmonj
U. S. Distributor: Sentai Filmworks, Section 23
U. S. Release Date: Jan. 7th, 2020
Format: Blu-ray / 12 Episodes / 300 Minutes
Genre: Sci Fi, Fantasy, Action
Age Rating: TV 14
Overall Personal Rating: A-
Synopsis:
Every day, Asuka and her friends Nana, Mia, Yu and Chloe go to a certain temple to find out if an urban legend they heard is true: that if you set your radio to a random channel at 4:44 PM, and pray really hard, you can open a door into another dimension.
It's a game, really, and the girls don't take it too seriously. Until the day it works and they find themselves in another world where there are people who look suspiciously like them. But messing around with alternate realities is dangerous, and as the girls travel from one world to the next, they find themselves thrust into increasingly perilous situations. Will they all survive? Will they still be the people they were when they started? The revelations unfold along with the dimensions in The Girl in Twilight!
Commentary:
Wow, The Girl In Twilight really took me by surprise. Based on the synopsis I was prepared for a simple story of colliding multiverses, but it quickly became much more. The richness that was provided as we discovered each character and their own personalities along with the others selves in alternate universes was the real strength behind the series.
The plot was not as strong but the execution and delivery of the plot did make a positive impact on the series. although it is rather short with only 12 episodes it was able to tell a solid story and bring about a convincing ending. There are still plenty of question but none that require a second season to answer.
Overall Grade: A-
The animation production values are average with some skillful artistry at key moments. The overall look and feel of the series is very much imbedded in the classic anime look. The writing is solid and gives us plenty to take in regarding the plot and this group of young ladies. When everything is added together we get a solid anime that is really worth seeing. My only concern is that it is only one season and will not be able to catch much buzz or following the help it rise to the top. It will join the multitude of good anime that are left to be forgotten and left on the self to be rediscovered by the next generation of anime fans.