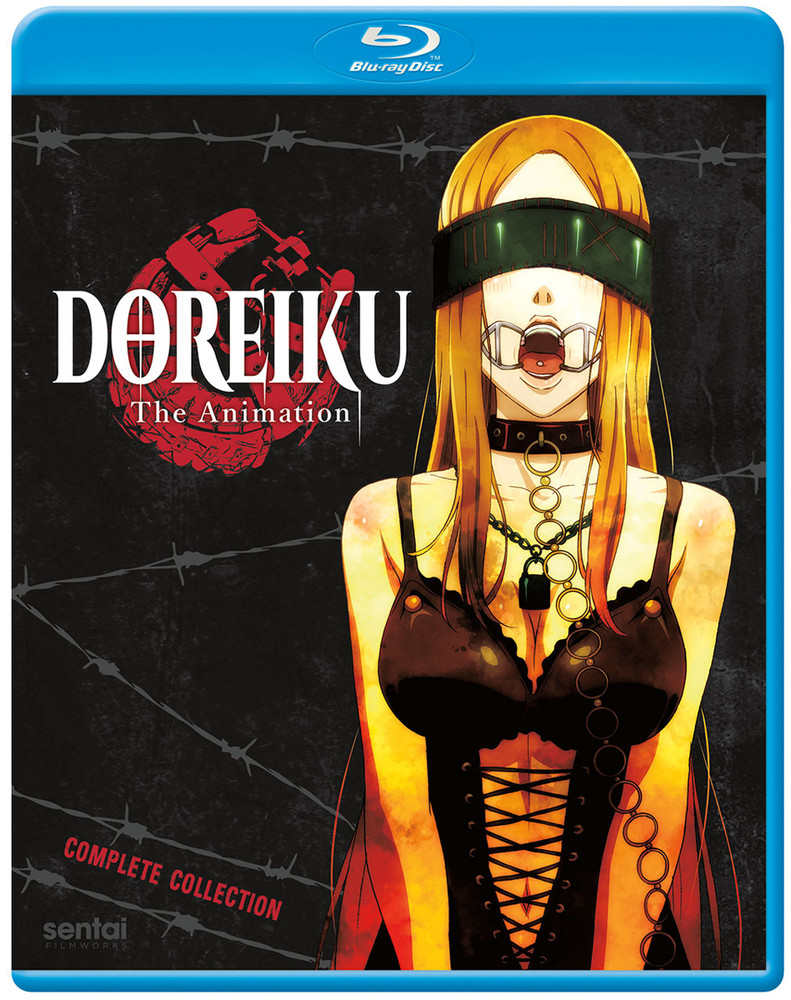 Title: Doreiku The Animation on Blu-ray
Director & Writer: Ryōichi Kuraya
Studio: Zero-G, TNK
U. S. Distributor: Sentai Filmworks, Section 23
U. S. Release Date: April 23rd, 2019
Format: Blu-ray / 12 Episodes / 300 Minutes
Genre: Seinen, Drama, Thriller
Age Rating: TV MA
Overall Personal Rating D+
Synopsis:
Doreiku: The Animation contains episodes 1-12 of the anime directed by Ryoichi Kuraya.
It's an insidious invention, originally created to control animals. Now it's the ultimate rush for a dark cult of jaded thrill seekers. Place one SCM in your mouth and your opponent does the same. Then play a game… any game… and the winner literally takes control of the loser, binding them to their will and turning them into a personal plaything until the winner decides to set them free – if they ever chose to free them at all. And as the use of SCMs snakes its way through the undercurrents of society, with increasing numbers of unfortunate players bound into submission as drones and harems, the even more terrifying discovery of SCMs that can take over anyone, at any time, threatens to enthrall the rest of the population.
Commentary:
Wow, I am never really surprised when I watch a series that makes me cringe over and over again. Doreiku clearly is made to make the viewer cringe and it is all about being a voyeur into a world of forced masochism. I understand that human nature lends itself to this torture and violent underlying tendency, but that doesn't make this series any easier to watch.
There is a great deal of that overarching good natured affront to the series when it is really all about watching slavery and torture as it washes across the screen. I felt a little ashamed that I watched and try to justify its existence .
Overall Grade: D+
I wish I could give Doreiku a better grade and I know that there are many out there that will disagree with my opinion, but I am not sure how spotlighting this type of masochism and control of another human being. Yes, I know that it spotlighted the evil and darkness behind it all, but it also might play in the overall normalization of this behavior. I think that it should remain taboo and a topic of derision rather than something to be viewed and approved of.