Here is a list of items we just received. Please note that some of these items are very limited.
Models
Black Wargreymon (Amplified) "Digimon", Bandai Spirits Figure-Rise Standard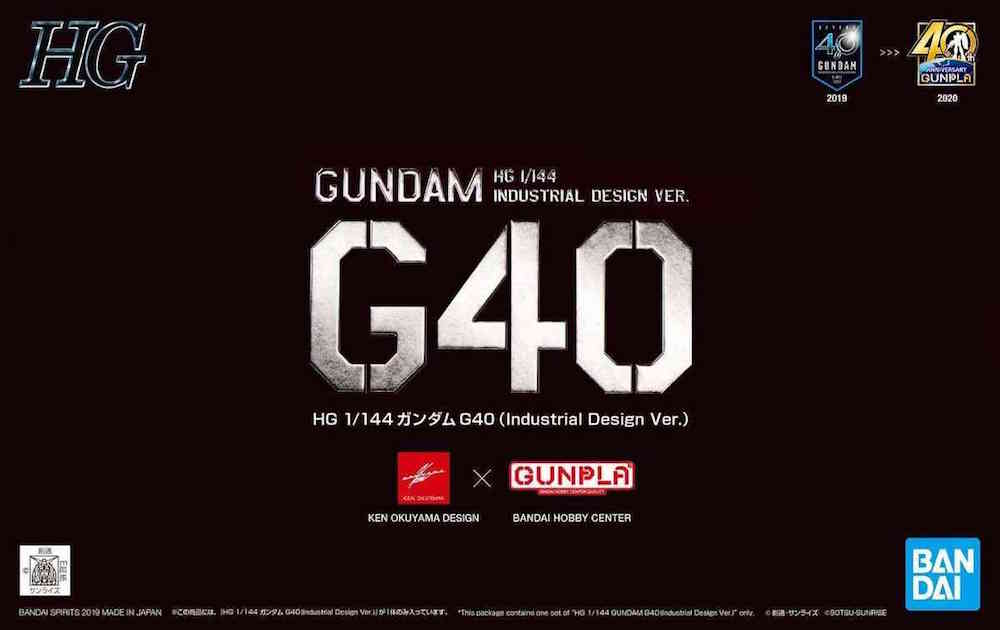 Gundam G40 (Industrial Design Ver.) "Gundam", Bandai Spirits HG 1/144
BB#373 Musha Gundam "Legend BB", Bandai SD 2.0000 EA 12.00 40% 7.20 14.40
#13 Gundam Astray Blue Frame "Gundam SEED Astray", Bandai HG SEED
#49 Psycho Gundam "Z Gundam", Bandai HGUC
#83 Jagd Doga (Gyunei) "Char's Counterattack", Bandai HGUC
#84 Jagd Doga (Quess) "Char's Counterattack", Bandai HGUC
#07 Dom Test Type "Gundam The Origin", Bandai HG The Origin
#72 RGM-79FP GM STRIKER, Bandai HGUC
Unicorn Gundam "Gundam UC", Bandai PG
Figures
Demon Slayer: Kimetsu no Yaiba FIGURE vol.8 – Inosuke Hashibira 15cm
Re:Zero Starting Life in Another REM Vol. 4 World Maid Armor Ver. 21cm Premium EXQ Figure
Kantai Collection SUZUYA SPM figure- Christmas Version 21cm
Hatsune Miku Project DIVA Arcade Future Tone 24cm Premium Figure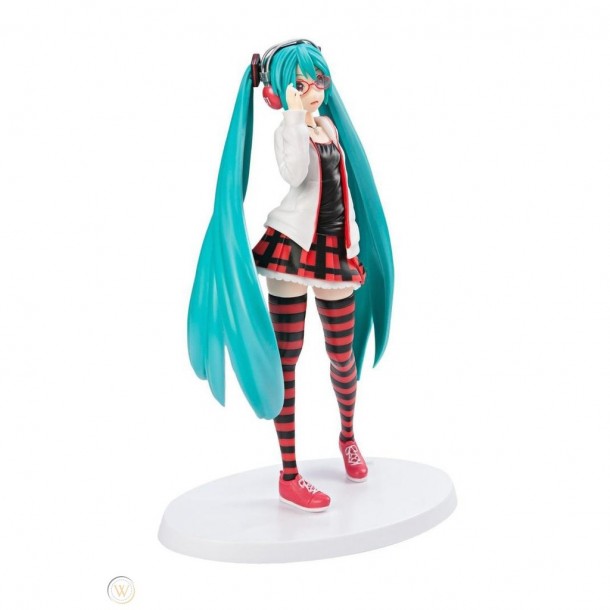 Monogatari Shinobu Oshino Doughnut 18cm Figure
Vocaloid Hatsune Miku – Character Vocal Series 01 – Autumn Clothing ver. Renewal 18cm Premium Figure
Fullmetal Alchemist Special 17cm Figure – Edward Elric Another Ver.
Fullmetal Alchemist Special 19cm Figure – Roy Mustang Another Ver.
To Love-Ru – Darkness Nakayshi Bottle-Holder 11cm Figure – Momo
K-On No. 6 Ritsu Tainaka figure w/ bass drum, throne, & drumsticks
JoJo's Bizarre Adventure: Golden Wind MAFIArte5 20cm Figure – Pannacotta Fugo (Special Color)
Fate/Stay Night The Movie:Heaven'S Feel EXQ Figure – Rider -15CM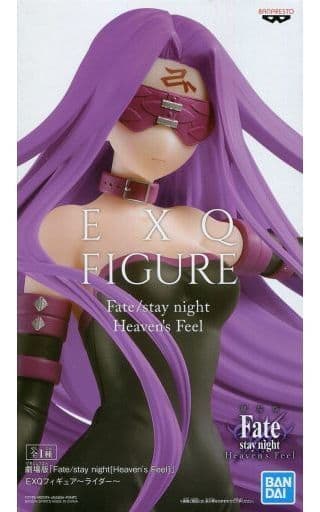 Touhou Project Suntanned Cirno 15cm PM Figure
My Hero Academia Age of Heroes Froppy & Uravity Tsuyu Asui Figure 15cm
Dragon Ball Lunchi II Glitter & Glamours 25cm Premium Figure – Ver. B
Dragon Ball Lunchi II Glitter & Glamours 25cm Premium Figure – Ver. A
GODZILLA DEFORUME FIGURE-GODZILLA(2019) & KING GHIDORAH(2019)-(B.KING GHIDRAH)
Re:ZERO PM FIGURE RAM Ver.1.5 – 21 cm
Sword Art Online Alicization Lpm – Eugeo
Super Sonico Concept Rider Suit Premium Figure 18cm
One Piece Magazine – vol.1 A Piece of Dream vol.1 – 13cm
Demon Slayer (Kimetsu no Yaiba) Kamado Tanjiro SPM Figure 15cm
Vocaloid Hatsune Miku – Rin Kagamine Winter Live 18cm Premium Figure
Asuna Party Dress "Sword Art Online", Bandai Ichiban Figure
Onmitsu Shadowtrooper "Star Wars", Bandai Meisho MovieRealization
Other
Totoro and Acorn Tree Mini Towel "My Neighbor Totoro",Marushin Towels
Blu-ray/DVD
Kochoki Blu-ray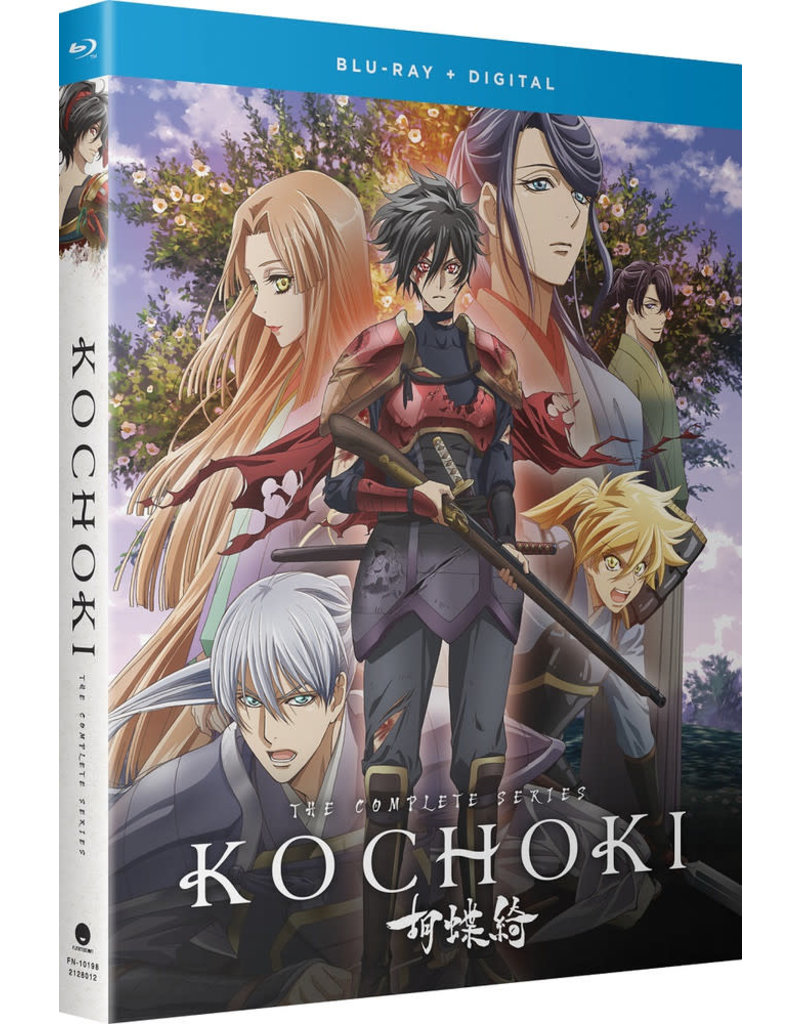 Overlord Season 2 Classics Blu-ray
Overlord III Season 3 Blu-ray/DVD
Midnight Occult Civil Servants Blu-ray
Twin Star Exorcists Complete Series Blu-ray
Danganronpa 3 Future Arc Essentials Blu-ray
Harukana Receive Blu-ray
Cop Craft Blu-ray
The Tatami Galaxy Blu-ray/DVD
Assassination Classroom The Movies Blu-ray/DVD
Assassination Classroom Season 1 Classics Blu-ray
Assassination Classroom Season 2 Classics Blu-Ray
Fire Force Season 1 Part 1 Blu-ray/DVD
Seven Mortal Sins Essentials Blu-ray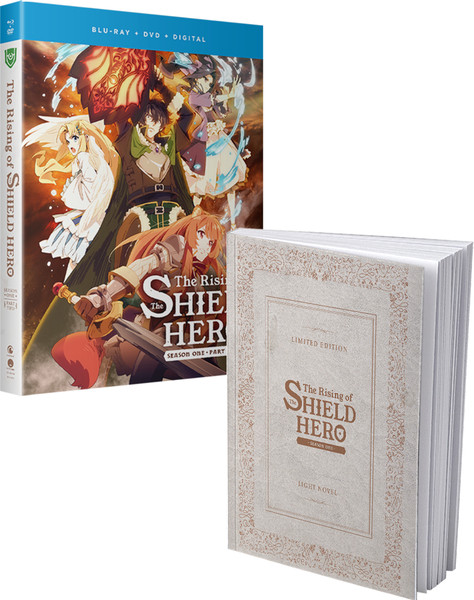 The Rising of the Shield Hero Season 1 Part 2 Blu-ray/DVD
Steins;Gate 0 Part 2 Blu-ray/DVD
Senran Kagura Ninja Flash Essentials Blu-ray
Okami-san and Her Seven Companions Essentials Blu-ray
The Ones Within Blu-ray
Danganronpa The Animation Essentials Blu-ray
Fire Force Season 1 Part 2 Blu-ray/DVD
Ben-To Essentials Blu-ray
Phantom Requiem for the Phantom Complete Series Essentials Blu-ray
That Time I Got Reincarnated as a Slime Season 1 Part 1 Blu-ray/DVD
That Time I Got Reincarnated As A Slime Season 1 Part 2 Blu-ray/DVD
Soul Eater Complete Series Classics Blu-ray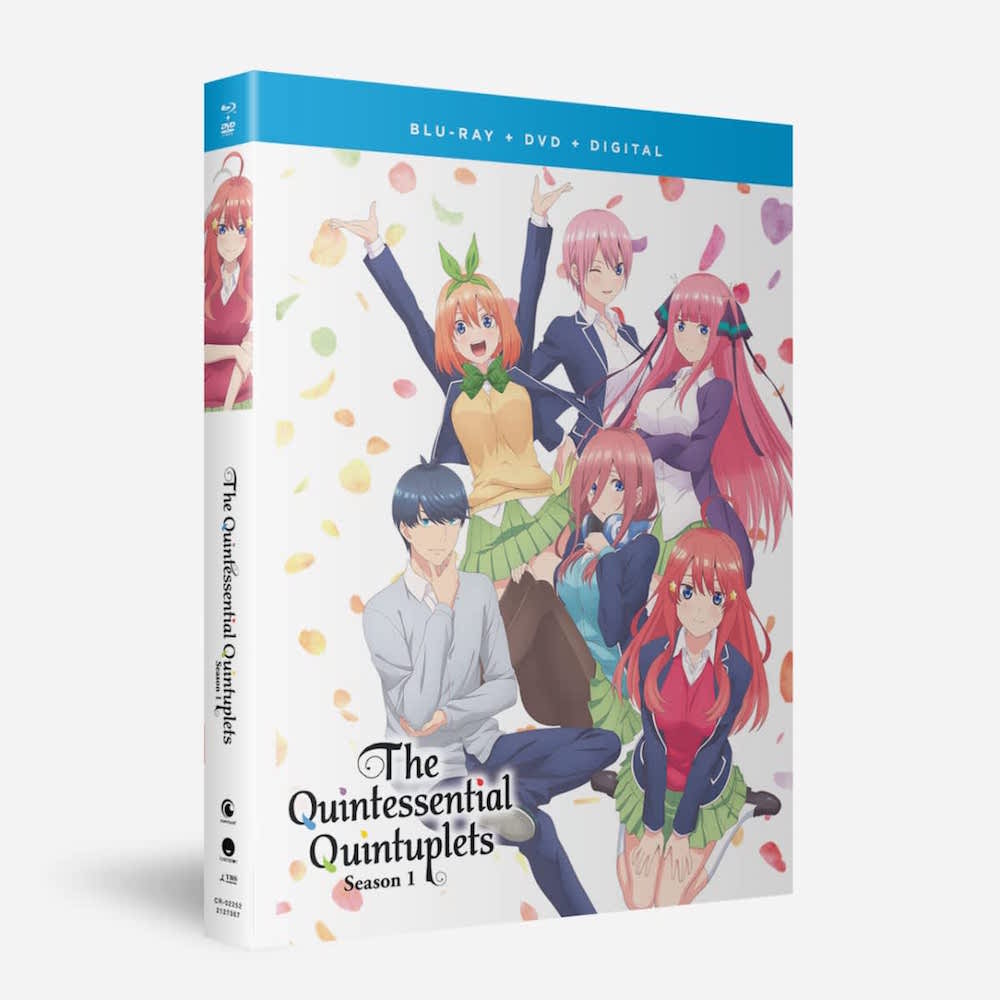 The Quintessential Quintuplets Season 1 Blu-ray/DVD
Saga of Tanya the Evil Essentials Blu-ray
Testament of Sister New Devil Seasons 1 & 2 Blu-ray
Aria the Scarlet Ammo AA Essentials Blu-ray
Date A Live Season 1 Essentials Blu-ray
Date A Live III Blu-ray/DVD
Teasing Master Takagi-san Essentials Blu-ray
Cat Planet Cuties Essentials Blu-ray
The Rising of the Shield Hero Season 1 Part 2 + Light Novel Limited Edition Blu-ray/DVD
Demon Lord, Retry! Blu-ray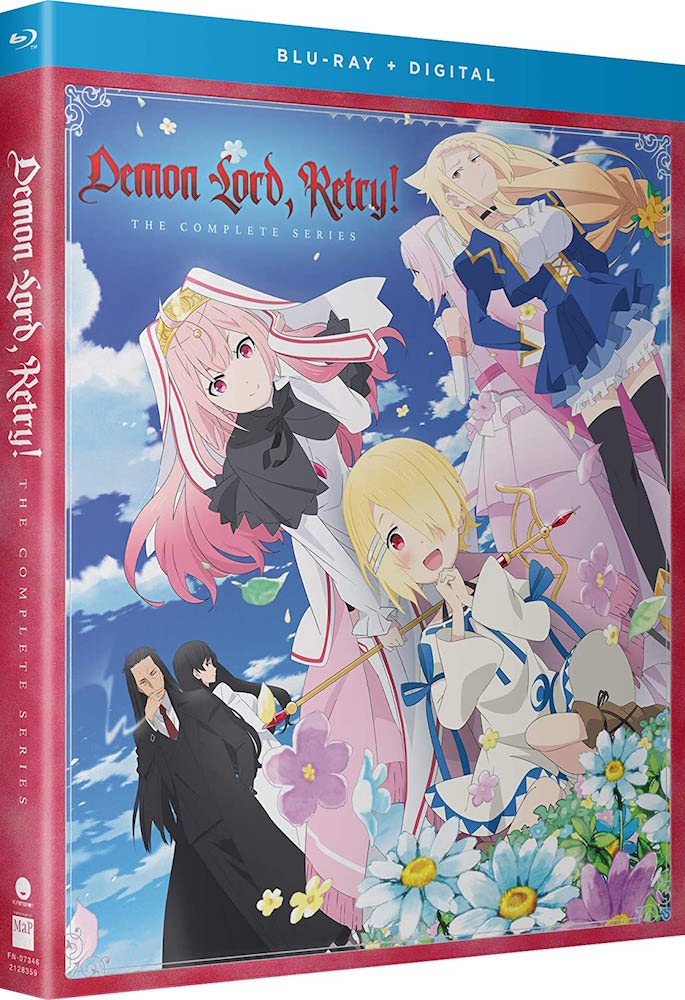 Hensuki Are You Willing to Fall in Love With a Pervert as Long as She's a Cutie? Blu-ray
Wolf's Rain Classics Blu-ray
Mob Psycho 100 II Blu-ray/DVD
A Sister's All You Need Essentials Blu-ray
Bungo Stray Dogs Seasons 1 & 2 Blu-ray
Re:ZERO Starting Life In Another World Season 1 Blu-ray
Spice and Wolf Complete Series Classics Blu-ray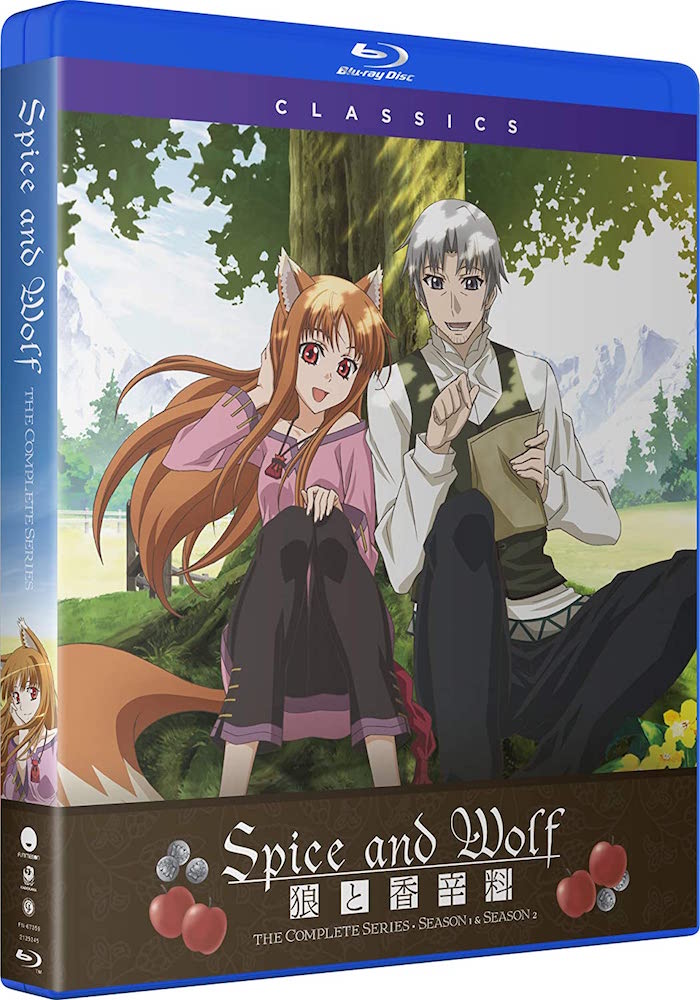 Shakugan no Shana Season 3 Essentials Blu-ray
Mononoke DVD
.hack//G.U. Trilogy Movie DVD (S)
JoJo's Bizarre Adventure Set 5 Limited Edition Blu-ray
JoJo's Bizarre Adventure Set 1 Limited Edition Blu-ray
JoJo's Bizarre Adventure Set 4 Limited Edition Blu-ray
Ulysses Jeanne d'Arc and the Alchemist Knight Blu-ray
Welcome to the NHK Complete Series DVD SAVE Edition