Title: Revue Starlight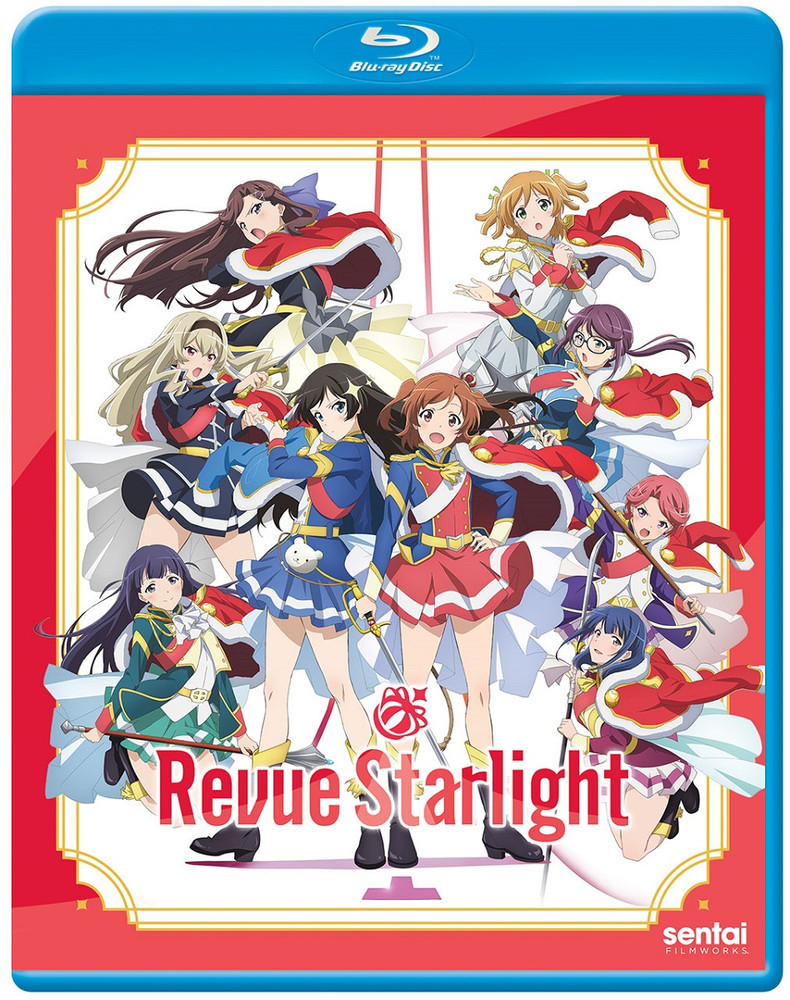 U. S. Distributor: Sentai Filmworks
U. S. Release Date: 4-17-20
Format: Blu-ray / 12 Episodes / 300 Minutes
Genre: High school drama/ Battle girls
Age Rating: TV 14
Overall Personal Rating: C
Synopsis:
Every year at the Seisho Music Academy the students of each graduating class put on a theatrical production. Karen is part of the 99th Graduating Class which has chosen "Revue Starlight" to perform. She and her childhood friend Hikari shared a dream to be stars of the stage and they made a promise to do this together.
This performing arts high school seems normal, but there is a secret underground audition of sorts. It is the fight to be the most notable star of the stage. Which student can defeat the others to be the one who will ultimately find the brilliance and fame of being the top star.
Commentary:
Revue Starlight is an anime that didn't know what it wanted to be. It seemed to me not to be a story but two created concepts smashed together that basically remained segmented. So it isn't clear who this anime would interest.
The first setting/concept is the performing arts high school for girls. The drama is heavy (and slightly annoying) with everyone's dreams and aspirations. It is entertaining as a light drama/comedy. A variety of believable characters are moving throught the steps to be their best at performing with fun and friendship along the way.
Then, it gets "unusual" part way through each episode. Is it a dream, or a metapor? No, it can't really be those because, even though it is a secret, the characters are aware of it and what happens. I still don't know what the surreal scenes are meant to be. Perhaps it was just a way to incorortate battle elements, not because it works with the story, but because that's what was wanted for the franchise. Part musical high school for girls and part battle girls.
Okay, I got side tracked, back to "unusual". Select students take an elevator deep under the school where a talking giraffe sort of orchestrates the fantasical battles on a stage with no earthly constraints. With no clear directives they fight to determine the winner heading to stardom.
Even outside these two main concepts, the segmented quality persisted. There were elements like unnecessary character quirks, forced inspirational dialogue, or the nonsenical Revue Starlight play. All of this was distracting and it was difficult to enjoy the bits and pieces I could like. Visually is was well done, with design, color, background and characters. That's what made it worth watching at all. I started to appreciate the charcters, but the lack of natural development in the story and especially the exaggerated dialogue caused me to tune out.
Overall Grade: C