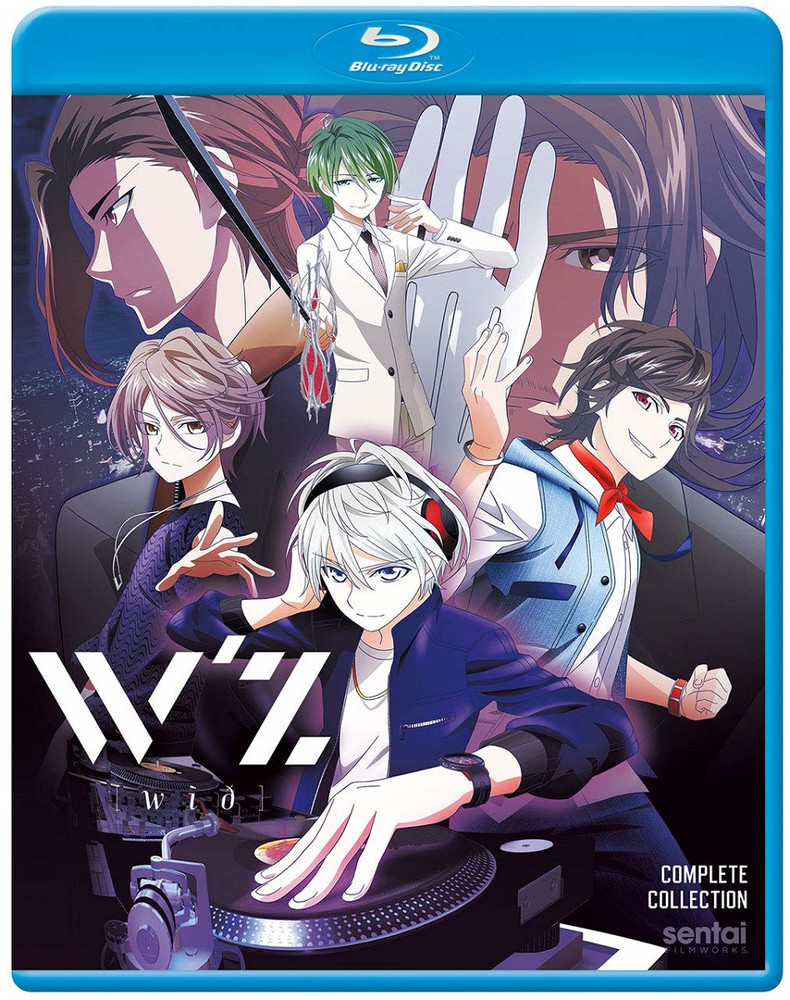 Title: W'z complete collection on Blu-ray
Directors: Shingo Suzuki and Hiromitsu Kanazawa
Studio: Tamazō Yanagi
Music: FABTONE and GOON TRAX
U. S. Distributor: Sentai Filmworks, Section 23
U. S. Release Date: April 28th, 2019
Format: Blu-ray / 14 Episodes / 400 minutes
Genre: Fantasy, Action, Romance
Age Rating: TV 14 +
Overall Personal Rating: C
Synopsis:
W'z contains episodes 0-13 of the anime directed by Hiromitsu Kanazawa and Shingo Suzuki.
Even though he's only 14, Yukiya wants to become the best online DJ anyone has ever heard. But becoming famous isn't easy, and it's made even more difficult by his father's odd instructions to never touch hands with anyone else. So, while Yukiya spends every moment he can working on music videos, he knows that hard work alone may not be enough to achieve his goals. He needs something else. Something different. And then he finds the Ziggurat.
It's another world, a place that Yukiya can access just by touching hands with another person. Any other person. That's something that no one else has ever been able to do before. And that ability makes Yukiya an extremely valuable commodity that some people will be willing to do anything to control in W'Z!
Commentary:
W'z is the sequel of Hand Shakers, but takes place 14 years later. The overall feel is similar to Hand Shakers and also carryied over its mediocre story. Of cource plenty of time has passed since Hand Shakers, but some things just don't change, or do they? Well, I was very disappointed with the first several episodes and I believe that this is why this series has a lower audiance. After that the writing and voice acting got much better and by the end I was pleased the way it was wrapped up.
Overall Grade: C
If I had to base my review on the first third of the episodes it would have been much lower. The rest of the series is much more relatable and focuses on the plot rather than tring to be cool.
The animation is very lackluster and relies on the poor quality Computor Graphics program they use. It is sad to think that aniimation studios think this look is a good one. So much is lost on these hard edged images that detract from the action and almost make the series unwatchable. The writing is the clear winner here and it really saves it in the last five espisodes.
All in all, W'z is a interesting story if you manage to get past the opening episodes and in the end I ended caring about a few of the characters and was happy to see the way it ended. If you like Hand Shakers then you should enjoy W'z for all of its positives and negatives.