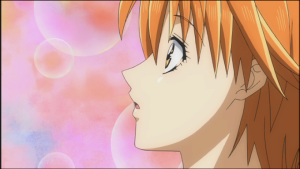 The company that brought us Time of Eve is taking on another top of the line project and is asking for help.
Pied Piper only has 17 more days to raise $62,000 to reach their goal and are reaching out to everyone to help get the English dub for Skip Beats done.
Pied Piper, Inc. was responsible for the Time of EVE: The Movie Kickstarter, which mobilized over 2,700 fans worldwide to produce the definitive international Blu-ray release for Yasuhiro Yoshiura's landmark scifi film.
Pied Piper, Inc.'s mission is to continue using crowdfunding to bring passionate fans behind niche titles that otherwise would not see an official release.
You can find out more about this exciting cowdfuning project at.
Be sure to check it out and if you are a serious Skip Beats fan like I know many of you are then it should be easy to raise the money needed to make it happen.
Here are a few of the highlights to point out:
from the same company that ran the "Time of EVE: The Movie" Kickstarter
rescue license for one of the great shoujo anime series of all time
dub co-produced by Cristina Vee and Mela Lee
Note: Animeggroll is providing this post as informational only and  has no role in the Kickstarter project or Pied Piper.